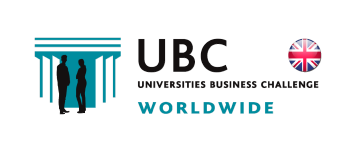 The challenge is the longest established and leading undergraduate business simulation based competition designed to develop employability and enterprise skills.
It is supported by the UK's leading universities and graduate employers including IBM.
The UBC offers undergraduates within universities a unique opportunity to improve their knowledge of the business world, put theory into practice and develop their team-working, leadership and employability skills by participating in a team-based competitive challenge.
Background to Westminster Business Schools involvement in UBC
The Business Experience Team have been entering Westminster Business School students into UBC for a number of years now.
To learn about the achievements of some of our previous students, please see blogs and news items below:
Students reach the final of prestigious University Business Challenge
Westminster Business School Undergraduates Are Through To The Universities Business Challenge Semi-Finals!
Team Atlas Makes It To The Semi-Finals Of The Universities Business Challenge – The World's Leading Event For Employability And Enterprise Skills
This year's challenge: 2016-17
This year the Business Experience Team entered 6 Westminster Business School teams into the competition. The challenge was advertised to all undergraduate students at Westminster Business School. To be considered for the challenge, teams of 5 had to complete an online application form and attend a meeting with the Business Placements Coordinator – Jaspreet Singh. Here their knowledge of the challenge and motivation was assessed.
After careful consideration, the top 6 teams were chosen and put forward to represent the University of Westminster in this nationwide challenge.
All 6 teams performed well throughout the first stage of the competition and we are very pleased that for a second year in a row, two of our teams have made it through to the Semi-Finals.
Westminster Business School Semi-Finalist Teams
A big congratulations to the two teams who have made it through to the semi-finals.  Read about their journey so far:
---
This blog was written by Jaspreet Singh – Business Placements Coordinator
Latest posts by Laila Beyan (see all)