How to create a Poll using PollEverywhere
Poll Everywhere is an online tool that allows instant feedback from students to a lecturers questions. It is an audience response system that takes responses from students via mobile phones, twitter, and the web. The link to this page is https://blog.westminster.ac.uk/blackboardhelp/polleverywhere/
Prerequisite: If you are planning to use Poll Everywhere with a large group of students, make sure your Poll Everywhere account is on the University-wide Plan. Find out by clicking your username on the top right and My settings. Information about your account will be below your username. If you need access to the University-wide Plan please Contact us.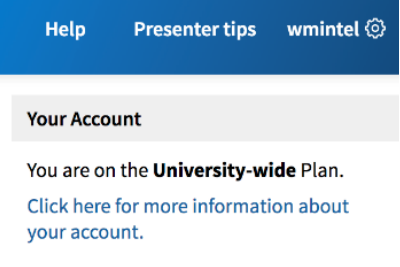 1. Choose a question type from top menu and then add optional answers and choose the correct answer by clicking tick mark next to it then  click on Create.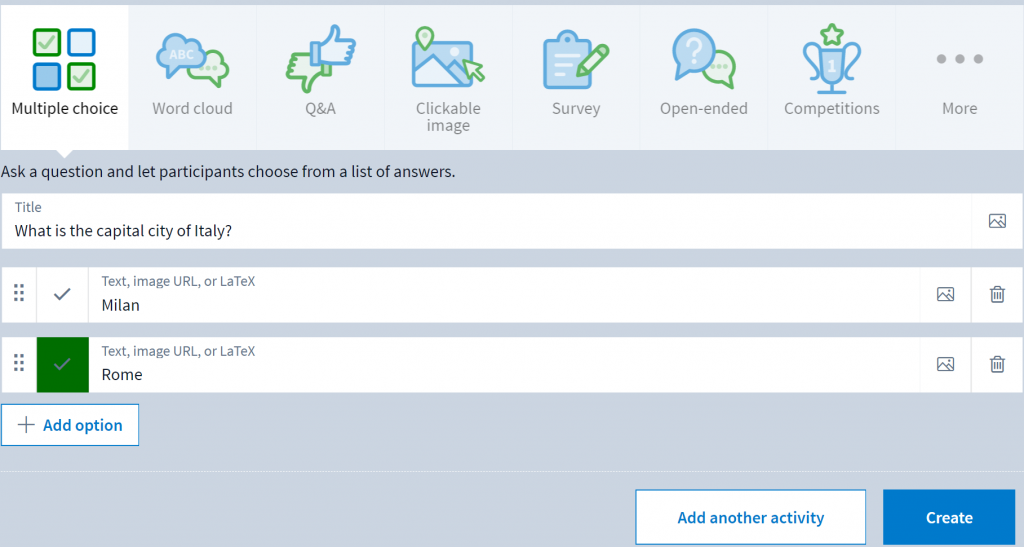 2. Once you click create, a new window will open with a link on top which can be shared with students. You can copy and share this link for responses with students. 
3.when ready Activate the Poll click activate or going into the full screen mode and student will be able to respond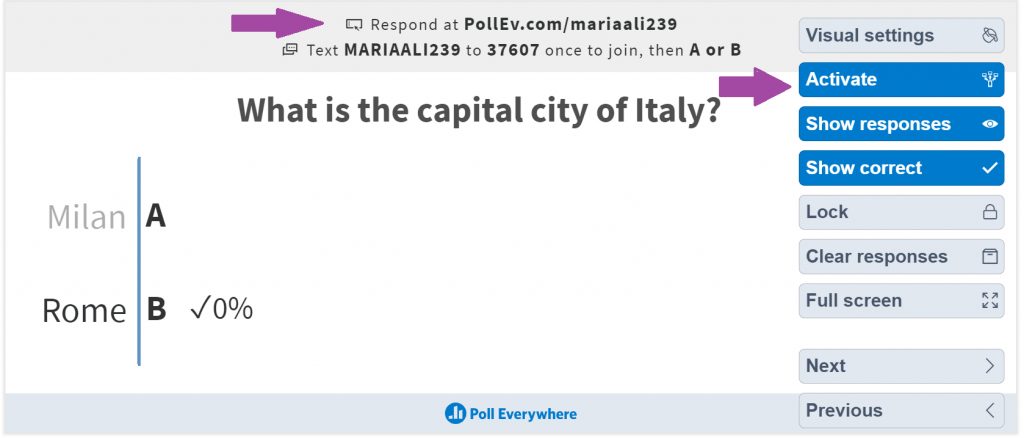 University of Westminster 309 Regent Street, London W1B 2UW General enquiries: +44 (0)20 7911 5000 Course enquiries: +44 (0)20 7915 5511 The University of Westminster is a charity and a company limited by guarantee. Registration number: 977818 England