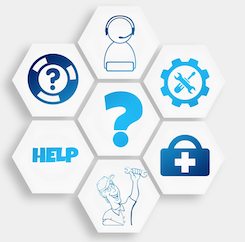 How to get help
The Learning Innovation and Digital Engagement (LIDE) team can help both staff and students with a wide range of issues from; accessing Blackboard, uploading and setting up assessments, Panopto, Blackboard Collaborate and Classroom technology.
Before contacting us, please check the following FAQs pages and the menu on the right.
For further help, please do not hesitate to contact us via email:
Blackboard-support@westminster.ac.uk
Can not log in to Blackboard? 
If you are unable to log in, please first reset your password using the self-service password management site:  Password.Westminster.ac.uk/PasswordSelfServiceWeb/
However, if you still can't log in – you'll need to contact the IT Service Desk: