Qwickly is a productivity integration for Blackboard Learn that allows you to send emails, post announcements, and post content to multiple courses at once.
One the main blackboard page, click tools on the left-hand menu and Qwickly is one of the tools available to be used.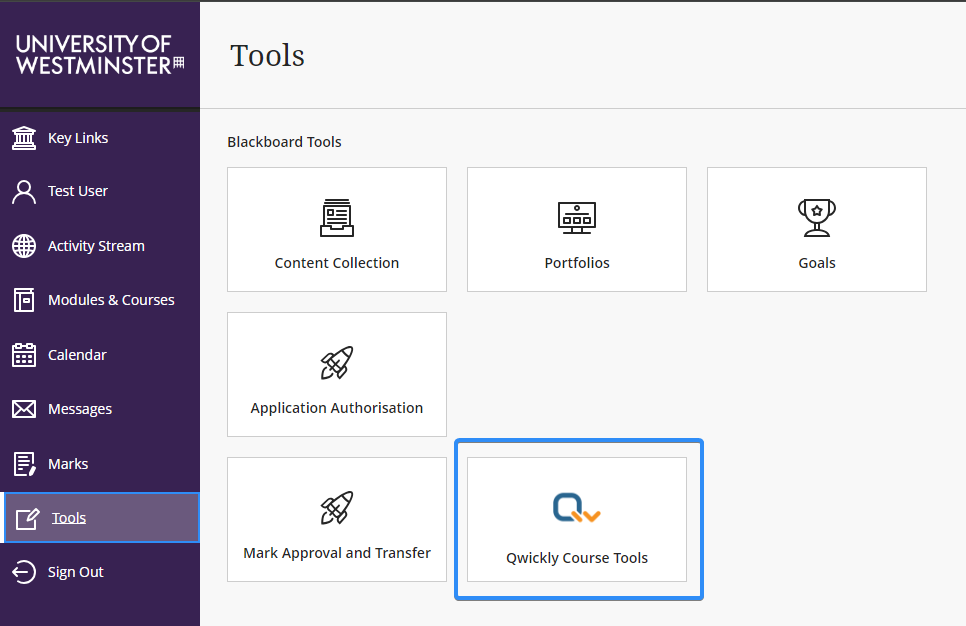 Send email
Send emails to courses and organizations.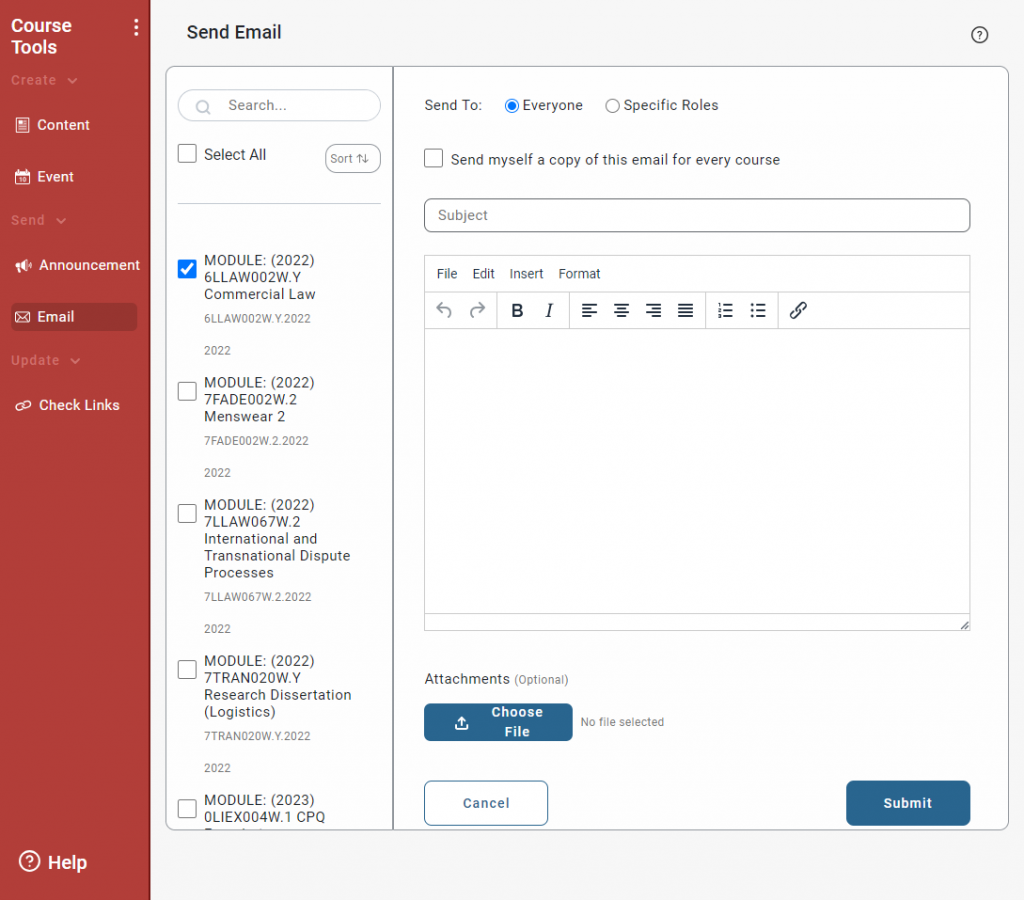 Create Content
Create content for courses and organizations. For Ultra courses/organizations – contents can't be created to a top-level item(folder) so contents would have to be moved to their relevant folders.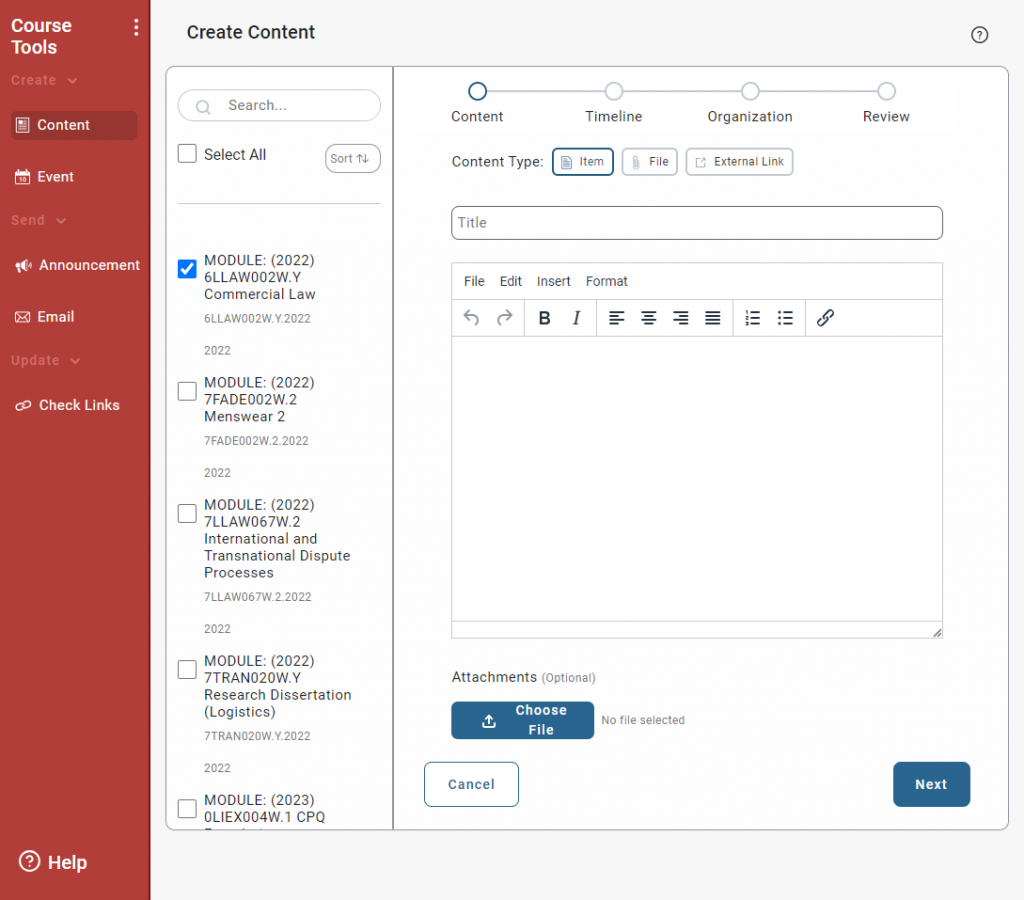 Create Event
Send a calendar event to courses and organizations.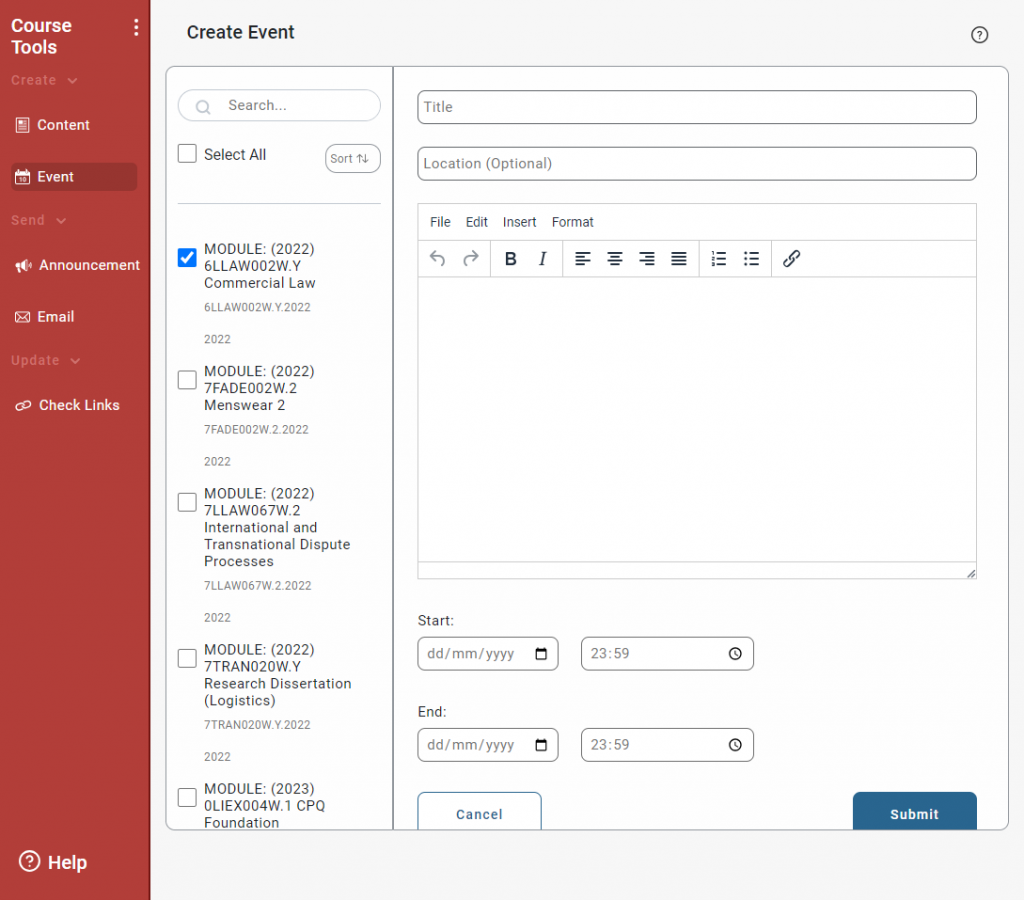 Post Announcement
Post announcements to courses and organizations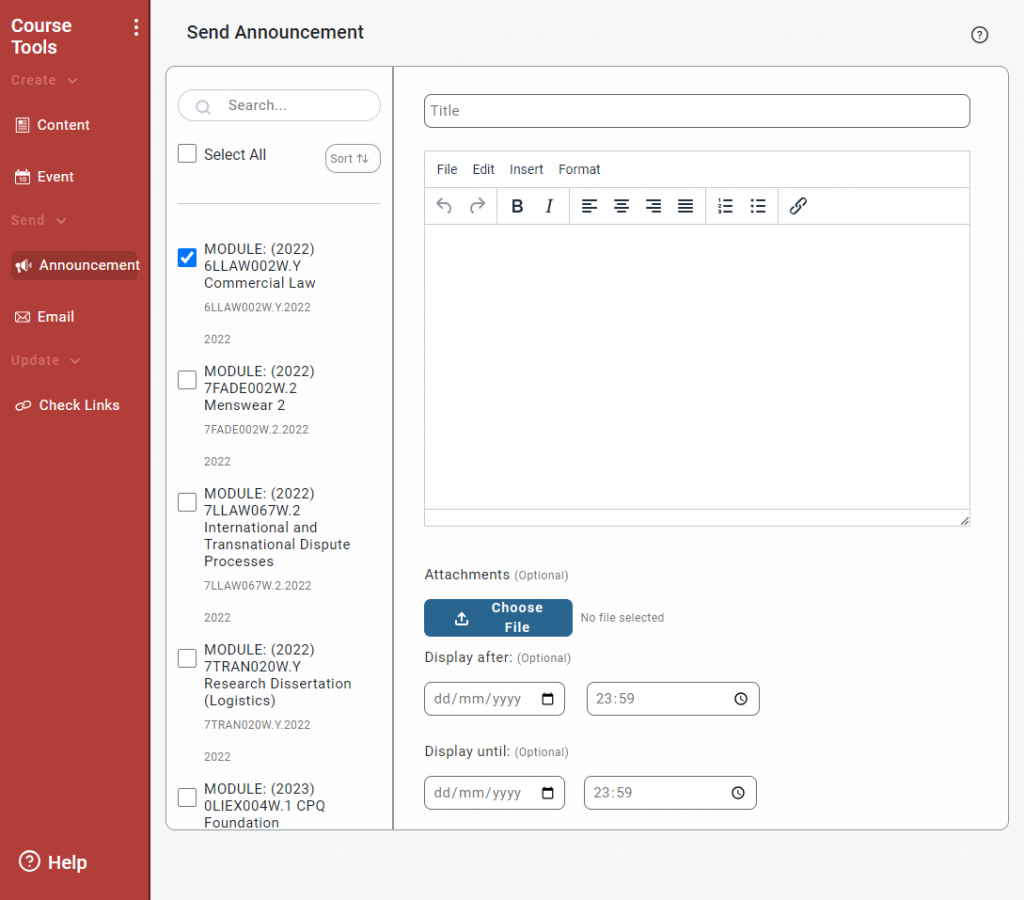 University of Westminster 309 Regent Street, London W1B 2UW General enquiries: +44 (0)20 7911 5000 Course enquiries: +44 (0)20 7915 5511 The University of Westminster is a charity and a company limited by guarantee. Registration number: 977818 England