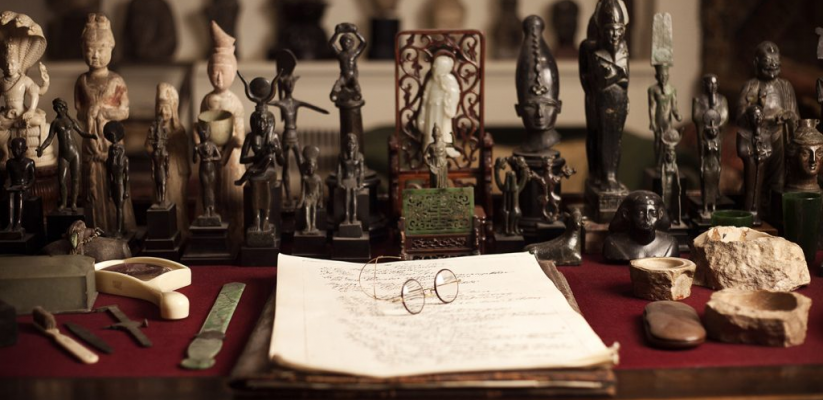 Written by Craig Clunas
I am probably not the only student of Chinese language and culture to have got used over the years to facing the question, 'So what first got you interested in China?' This question was all the more quizzically, even forcefully, posed if, like me, you started your studies fifty years ago, when access to China itself was restricted, to say the least, and the visibility of China and things Chinese in the public sphere correspondingly low. And so I developed over the years a range of answers, repeating them so often that I have probably lost track myself of the truthfulness of any one of them.
I don't recall ever being asked 'What first got you interested in Sigmund Freud?' Here, I am very much an amateur, with no pretensions to a profound grasp of the thought and writings of 'the father of psychoanalysis'. But it's been a particular excitement to be able to combine the two interests in curating the exhibition, 'Freud and China', which opens at the Freud Museum in London on 12 February 2022, and runs until the end of June. I had long been struck by the fact that, though there is a sizeable literature on Freud as a collector of antiquities, the Chinese objects which are so visible in his collection today have never been properly thought about as a body of material. Freud was able to bring his collection out of Nazi-controlled Vienna, to be lovingly redisplayed in his last London residence. But there was a point when this outcome appeared to be in doubt, leading his friend Marie Bonaparte to smuggle two objects out of the Vienna apartment in her handbag; presumably these were pointed out to her by Freud as particularly precious to him. One of these precious two is Chinese, a small jade table screen [fig 1]. It's a thing of no particular artistic merit, it isn't particularly old or particularly valuable, and it wouldn't attract much attention from anyone if it hadn't belonged to Freud. But its value to Freud poses a question, one of many which have occurred to me in working on the exhibition. Why did Freud's interest turn to collecting things from China in the last decade of his life? What does it mean that so many of the objects are fakes, modern copies of Buddhist sculpture [fig 2] or ceramic burial figures made for a collector's market? Why did Freud, who boasted of reading so much on archaeology and history, have almost nothing of the literature on Chinese art in his extensive library?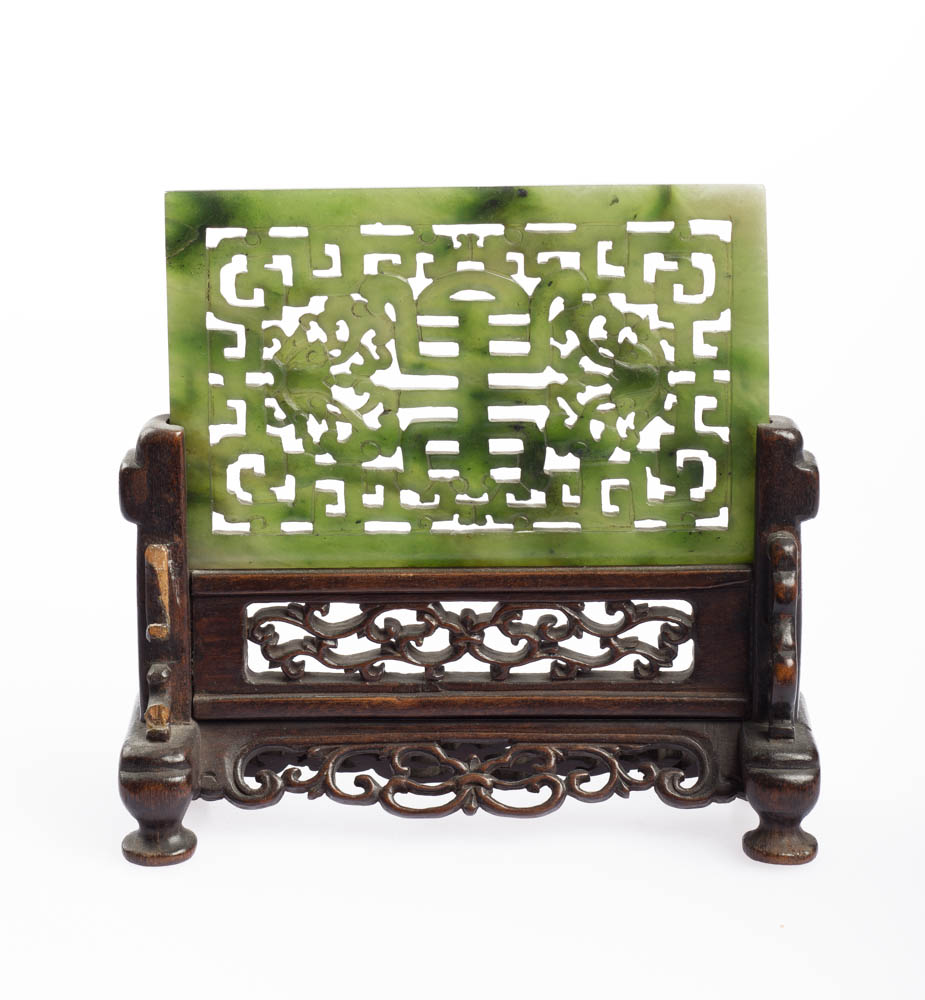 Fig 1. Pierced jade scholar screen. Photographer Karolina Heller ©Freud Museum London
In 1986 I was in Beijing, doing research in the Institute of Literature of the Chinese Academy of Social Sciences, and I was invited to dinner at the flat of the CASS cadre who was looking after me. Given that my first experience of living in China had been in 1974-5, when people did not invite foreigners into their homes, this was a memorable occurrence. I remember quite vividly how my host's husband came in excitedly showing a book he had just that day purchased; it was a new Chinese translation of Freud's classic, The Interpretation of Dreams, a testimony to the 'Freud fever' which was just one of the many manifestations of the broader 'culture fever' of the mid-1980s. Freud and his writings had been very much a part of the cultural world of the Chinese Republic in the 1920s; indeed one of the books displayed in the Freud Museum exhibition will be his own copy of the 1933 Chinese version of the Introductory Lectures on Psychoanalysis (Jingshen fenxi yinlun 精神分析引論), translated by the pioneering Chinese psychiatrist Gao Juefu 高觉敷 (1896-1993). But in 1930 Freudian ideas were condemned in the Soviet Union, and after 1949 they had no place in the life of the People's Republic. Gao Juefu lived long enough to enjoy the revival of interest in the subject, now part of a lively debate in China. The theme of mental health and the range of therapeutic practices and possibilities in contemporary China will form part of the full programme of talks and seminars organised by the Freud Museum to accompany the exhibition; details are on the website. There will also be a bilingual publication, Freud and China: Possession and Imagination 弗洛依德与中国:拥有与想像, available from the Museum.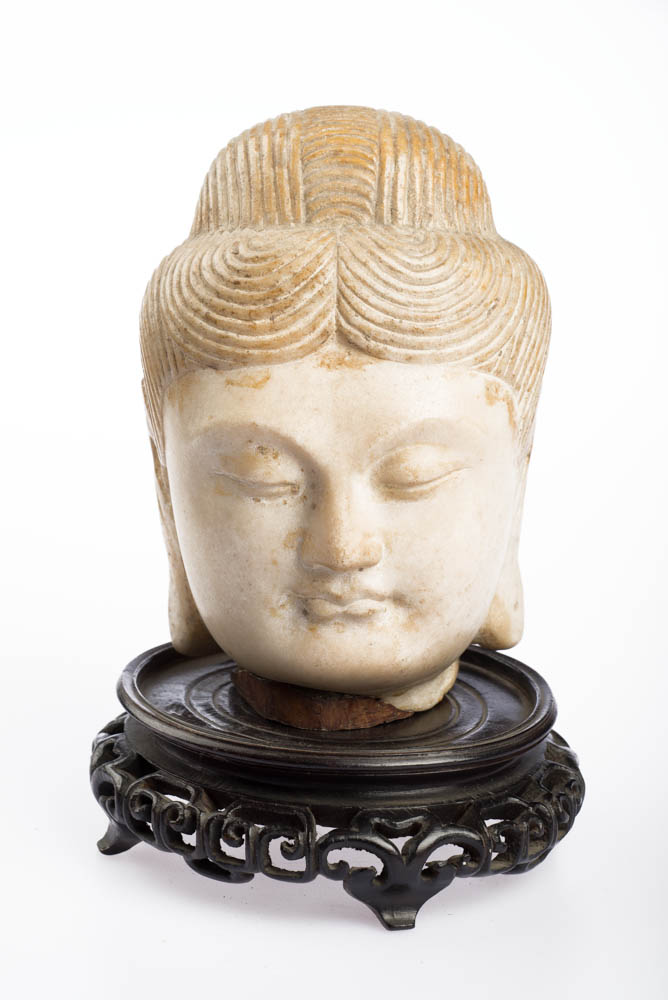 Fig 2. Buddha head. Photographer Karolina Heller ©Freud Museum London
In his 2015 book Looking through Freud's Photos Michael Molnar admitted to the possibly 'neurotic…compulsive-obsessive' aspect of the urge to nail down every detail of Freud's activities and actions, while the art historian Mary Bergstein asks (more encouragingly, perhaps), in her study Mirrors of Memory: Freud, Photography, and the History of Art, 'Is it not something of a relief to recognize that those of us who read and write about psychoanalysis, history, and the history of art, are also driven by unconscious conflicts and wishes?' So it does perhaps matter that I have over many years sometimes used a crude if blatantly 'Freudian' explanation as one of those offered in reply to that often-posed question, 'How did you first become interested in China?', invoking in my answer an early fascination with a Chinese woman's bound foot in formaldehyde, once displayed in Aberdeen University's now-vanished Marischal Museum of Ethnography. This is a museum that as a child I quite often visited with my father, although with my mother never, and I could still point out the place in the room where this gruesome piece of colonialist anatomy was once on display, although it is long since quite properly conveyed to storage. Freud made only a few references to Chinese language and culture in his writings, often suffused with orientalist misunderstandings and prejudices. The practice of footbinding was the subject of one of these, for Freud a classic case of the fetish, a site not least of male fear of the female. I have, when proffering this childhood memory as an 'explanation' for a life decision which is surely as overdetermined as any, sometimes mentioned the Freudian concept of 'scopophilia', the simultaneous ambivalent desire to look, and not look. So perhaps the real issue under investigation here is not why Freud chose to know so little about China, it is why some of us, from backgrounds just as remote from actual China as Freud's was, have chosen to seek to know so much. In curating the exhibition 'Freud and China', the question, at least in my case, is neurotically poised between a strong desire to find through reading and research the evidence that China really did matter to Freud, a lot (and hence I am approved of by the father-figure), and an equally or even more powerful desire to display his ignorance and incomprehension (whereby I vanquish the father-figure through my knowledge). This ambivalence, perhaps, might have appealed to Freud, for whom memories, like the Chinese language he understood so little but was happy to characterize so confidently, were ever to be thought of as 'raw material'.
Craig Clunas is Professor Emeritus of the History of Art, University of Oxford, and the author of numerous works on Chinese art and culture, most recently Chinese Painting and its Audiences (Princeton 2017). He is the curator of the 2022 Freud Museum London exhibition, 'Freud and China'.
Featured image: Freud's desk. Photographer Karolina Heller ©Freud Museum London