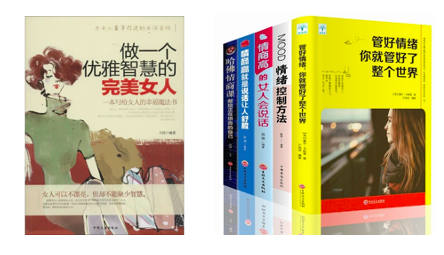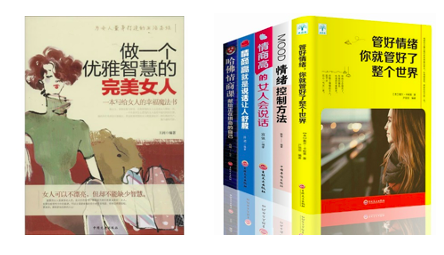 This piece by Jing Y. is followed with a response from Derek Hird.
Written by Jing Y.
Recently I was invited to offer an online writing class to volunteers from an NGO, which dedicates the majority of its resources to bringing educational opportunities to migrant workers' children living in the Guangzhou metropolitan area. Out of the 37 who registered, there was only one man, and except for three young social workers, most of the women in the class were full-time mothers. After a couple of classes, a small group of women emerged showing a similar mindset. Well-intended and polite, they emphasised qualities such as listening, empathy, and solidarity. After a few private video calls and even some personal dinners, I found they shared a certain social background: all were well-educated and enjoy a certain degree of material wellbeing in Guangzhou — the ideal candidates, according to the NGO.
But some of their other shared qualities puzzled me: they had very little interest in everyday news, whether inside or outside of China. They also had very little awareness of the massive social and political changes that have taken place across China over the past several decades or the uneven impact those changes have had on different social groups. Seeing this, I decided to bring news stories and case studies into the discussion. The result was always the same: a gracious reminder that 'one should not judge other people' and 'there is no wrong or right.' Little did I know at the time that these unified tones were the outcome of various 'emotion management' and 'female wisdom' training they had taken elsewhere prior to my class.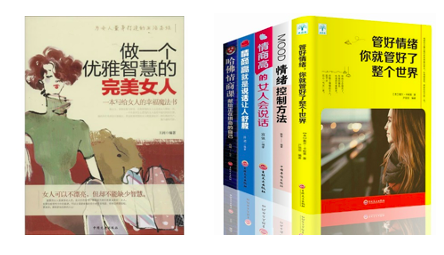 Fig 1. A selection of popular books on 'emotion management' and 'female wisdom' published in China in recent years
Fine, if they insist on taking a 'no judgement' approach to others and the world around them, then let us talk about the inner self. As it turns out, the inner self is a world that is not only full of judgement but also of prejudice, and sometimes discrimination. And why? This is a question had taken me some time and effort to understand. The first factor, the most direct and obvious one, lies in the kind of knowledge they turn to for the inner self, and that is pseudo-psychology. It is type of teaching has little to do with psychology as a discipline. What they promote is a very simple motto: hold tightly to your own sentimentality, value it and accept it, as a symbol of self. So they do, using it as the source of mental strength for their 'conclusions' about the world.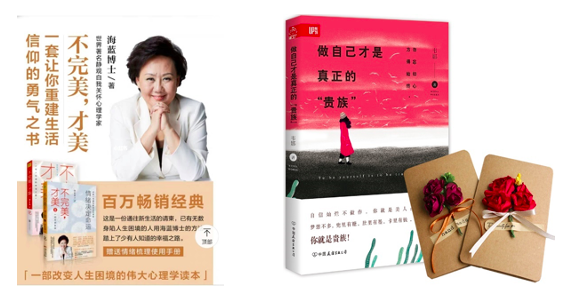 Fig 2. Some recent books that exemplify the pseudo-psychological ideas described above
What kind of dish may we expect from the people who follow the recipe of 'no judgement for the outside' and 'be yourself for the inside'? Something harmless, I suppose. After all, as something of a typical middle-class preoccupation, millions of users all over the world have trusted their well-being in self-improvement manuals just like these. But this characterisation doesn't look quite so 'neutral' when we consider context. Let me bring in two conversations I had to make my point. The first one was in 2017 with Mandy, a potential candidate for my 'Writing • Mothers' (WM) project, on the subject of motherhood.
Mandy: I am talking about our motherland: the place where someone is born. More than anything, I think one needs to love your motherland firstly, and unconditionally.
Me: I have no objection to people who choose to love their hometowns, or their birthplace. But what do you mean by 'one needs to love your motherland firstly, and unconditionally'? What kind of logic is that?
Mandy: I don't need logic (to prove it). The Buddha once said every life is here for a reason… when you are born into a place, for sure you have to love it.
Then she continued to summarise my reasons for inviting people to write about their mothers, saying: Your motivation for doing that is to understand mothers better, getting closer to them, and that is no doubt an act out of love, also unconditional.
The second conversation was between me and Ma, an English school teacher from a small city. She posted on her Wechat Moments a government-made vlog which focused on how selflessly a dispatched medical team had worked in doing Covid tests after a small breakout in her area, and added the following comment: Ah, I'm old, I can't watch this, it is too heartfelt. My eyes are wet and the only thing I can say is, thank you for your sacrifice to guard the safety of many families in town, do take care of yourself.   
In the comment section I wrote to her: Shouldn't it be the government's basic responsibility to make sure medical employees are fairly treated (instead of sacrificing themselves)?  
Ma: If we look at the world in terms of 'should', we human beings will become cold and emotionless machines.
Me: Are there further questions to ask besides 'being moved'? Why do you think they had to work in this manner?
Ma: They must work like this because of the pandemic.
Me: So, you are suggesting wherever there is a pandemic, there will be a medical team obliged to work like this?
Ma: Why so serious, that's just talk. Can the problem be solved, even if I ask? I am just a very tiny and ordinary speck of dust. Don't accuse me, if you think you're so great, then why don't you go talk to the health department about all this. A village teacher like me could not bother less.
From self-improvement, to psychology, to Buddhism, to 'we human beings', the tools these three women used to rationalize the world may be different, but the function of the tools is the same: to own one's sentiment. Then, because they gave up their ability in reasoning, observing, and verifying in dealing with the outside world (the no judgement attitude), the result is mistaking propaganda content as their own sentiment, their own personal life choice. Here, Mandy and Ma are respectively the worse and the worst outcome, according to levels of nationalism: one submits her own mother to the motherland with the help of Buddhism, the other has become a devoted actor in the party's 'gratitude culture' with the dress of humanitarian love. This is the context within which I situate the women from my class.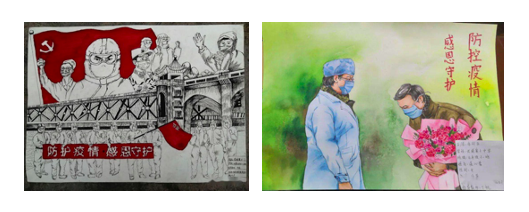 Fig 3. Kids' drawing competition organised by Wuwei youth organisations on 'Gratitude Expressing' during the pandemic. Source: Sohu.
How representative are my three samples? Scholar Yan Yunxiang (2003) has used the term 'uncivil individual' to capture a similar phenomenon in a less gender specific way. Today, what I can see in my surroundings is that Virginia Woolf's A Room of One's Own has joined the list, becoming new reading material for urban women. This list will probably go on growing, but little will change until women that believe in this type of individualisation come to realise that there isn't a pure, private, and natural sentiment to start with or to return to, just like there is no stable, healthy material prosperity without an active civil society. If you don't act critically against this doubly-bound reality, a state-dominated emotion management program based on Social Darwinist principles, you basically remain running in one place, a no-place you mistakenly call 'my own sentimentality.'
The Gendering of Volunteering
Written by Derek Hird
What does it mean when individuals express their concern for the sacrifices of others, offer care and feel empowered through volunteering, yet don't reflect on the sociopolitical factors that contribute to suffering and marginalisation? To understand this phenomenon in China is to recognise that the Chinese state utilises volunteering as 'a 'technology of power', a means to nurture self-reliant and socially responsible individuals' (Fleischer 2011, 300). Selfless devotion for the good of society in China is often associated with the soldier Lei Feng, the subject of a 1963 Mao-era campaign. In recent years, the Chinese government has encouraged, rather than coerced, more measured participation in mass voluntary activities such as the 2008 Olympic Games.
The Chinese state deploys volunteering discourses and practices to further ideological control, social stability, Party building and Party legitimacy, while suppressing civil society (Hu 2020). The registration of voluntary organisations is encouraged but channelled towards government initiatives—including poverty alleviation, community and environmental programmes, large-scale public events, social control, and 'development' of the Western regions—rather than advocacy for the marginalised and oppressed. As Jing Y. indicates, volunteers often subscribe to values that include unconditional love for the Chinese motherland and belief in the moral superiority of their activities and goals. The 21st century Chinese state has 'succeeded in arranging things in such ways that moulded, guided, and directed its citizens/volunteers to internalise the values and act towards its objectives' (Chong 2011, 34–5).
We cannot ignore the gendering of volunteering, as Jing Y.'s encounters in Guangzhou and on WeChat demonstrate. Training in 'emotion management' and 'female wisdom' occurs in political and commercial contexts where women as wives, mothers and sisters have long been associated with emotional labour such as care-giving, nurturing and child-raising (Evans 2008). A feminine ethics of care in the service of state objectives, legitimised as self-improvement and psychological self-care, enacts the 'positive energy' (zheng nengliang 正能量) beloved of government policy. Yet it also reinforces entrenched gendered divisions of labour and complicates attempts to expose state patriarchy. As Jing Y. shows, state and market discursive practices atomise and feminize women volunteers, who remain believers in their own autonomy, yet are fashioned to provide uncritical sentiment and care.
Jing Y. is an artist and writer. She is the initiator of 'Writing • Mothers' (WM), an ongoing Chinese collaborative writing project since 2017.
Derek Hird is Senior Lecturer in Chinese at Lancaster University. He has written mainly on Chinese masculinities.