Download Alternative Formats – Blackboard Ultra
To download alternative formats anywhere that files are used – on Blackboard Ultra.
1. Log into your Blackboard and open the Course/Module and find the file you
want.
2. Select the Alternative formats by clicking on

, as shown below.

3. Please select the format you wish to have from the list and click on Download.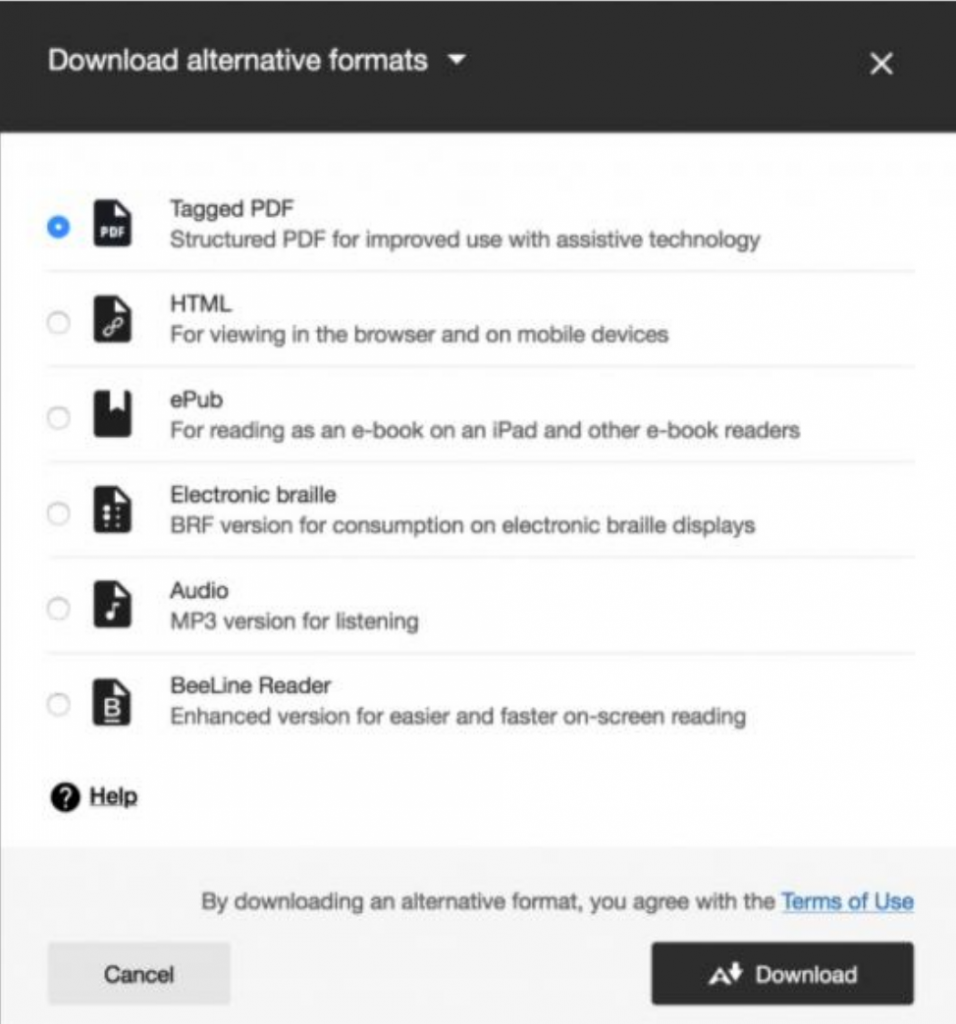 University of Westminster 309 Regent Street, London W1B 2UW General enquiries: +44 (0)20 7911 5000 Course enquiries: +44 (0)20 7915 5511 The University of Westminster is a charity and a company limited by guarantee. Registration number: 977818 England