Join Teams meeting for Students and External users
How to Join a MS Teams Meeting - Students and External Users
Students and external users can join a Teams meeting using Google Chrome and opening an incognito window.
To open an incognito window in Chrome, click on the 3 dots on the right-hand side and select New Incognito Window.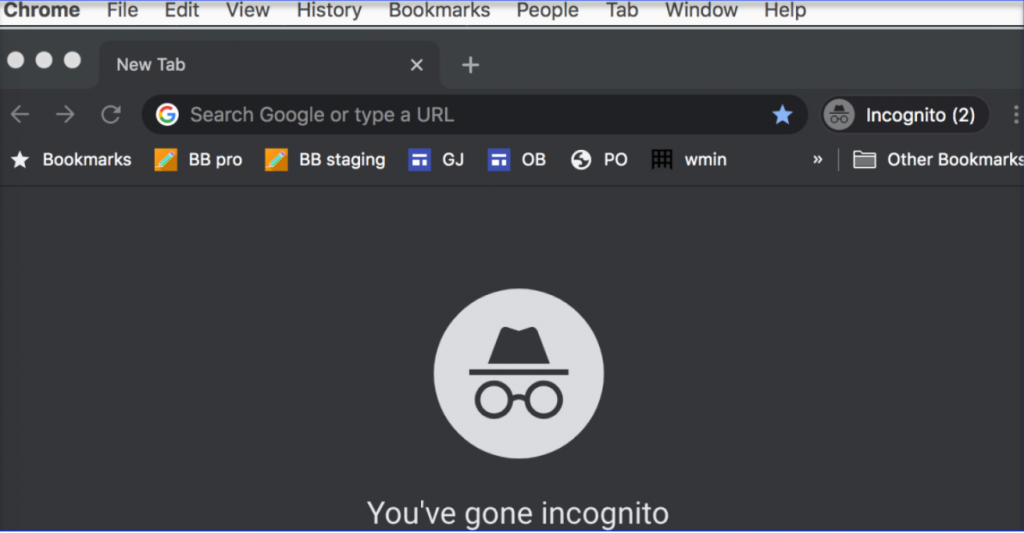 In your email, you will have received a link to join a Microsoft Teams meeting. Copy the link address by right clicking on 'Join Microsoft Teams Meeting' and select copy hyperlink.

Paste the link to the URL box and press Enter.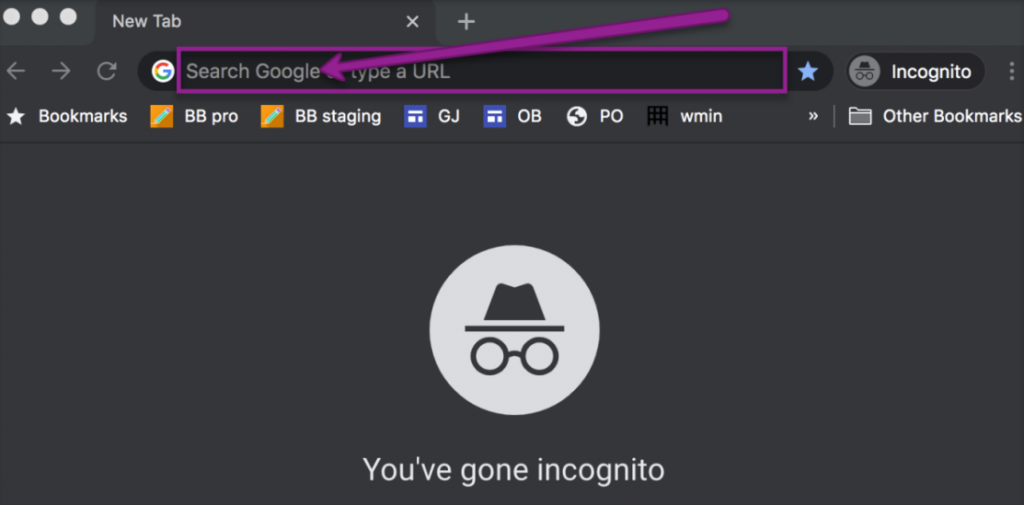 You will then see the popup window as below, please select Cancel.

Select Continue on this browser or you may see Join on the web instead.

Now you will need to click allow Teams to use your mic and camera.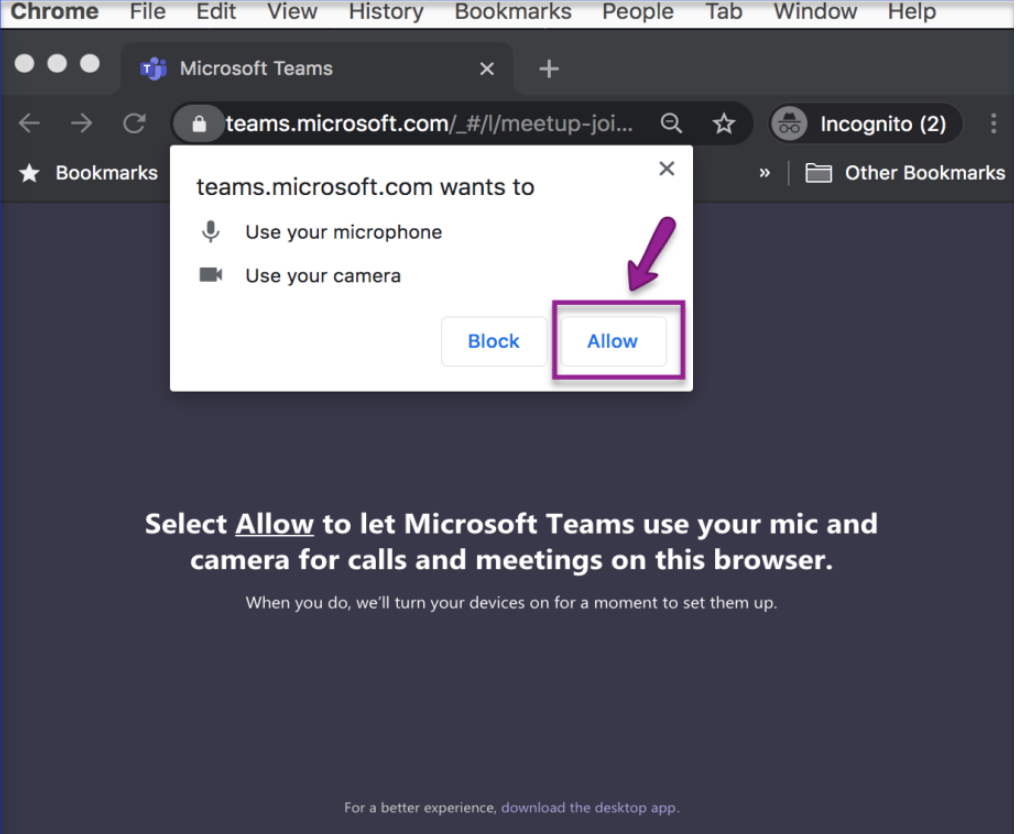 Before joining the meeting, you will need to type your full name in the textbox and click Join now when you're ready to join.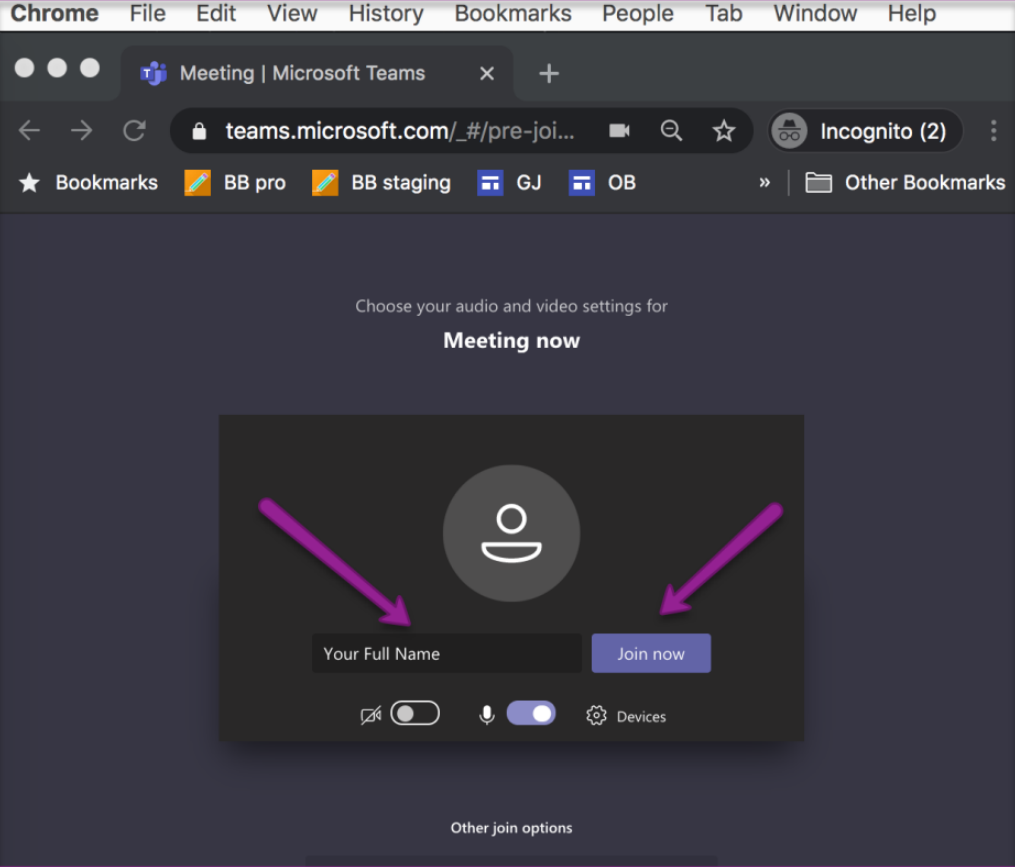 This is the lobby area where you will need to be admitted to the meeting by the organizer.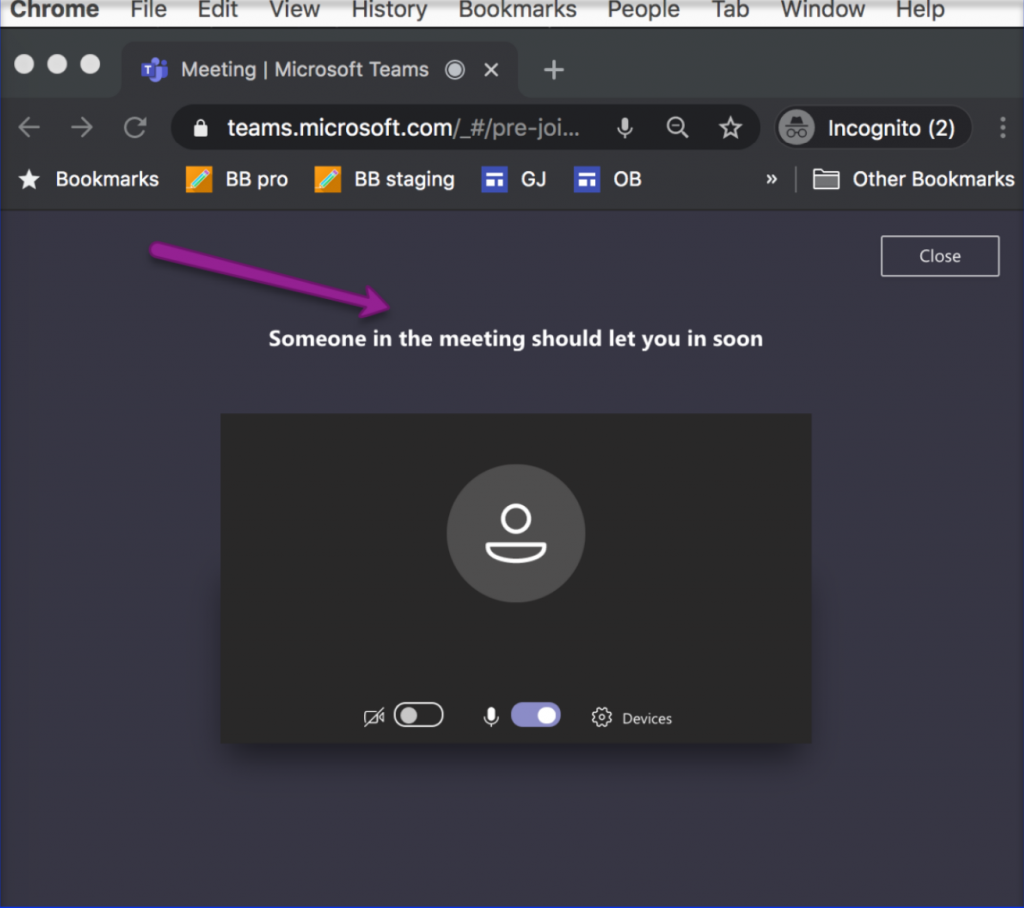 Now that you have joined the meeting, you will be able to do the following:
1. Turn your camera on or off
2. Mute your mic
3. Share your desktop
4. Raise your hand
5. Show conversation where you can send a message
6. Show participants