Padlet is an online virtual "bulletin" board, where students and teachers can collaborate, reflect, share links and pictures, in a secure location.
Padlet link will be shared with the students by their instructors. Students do not require any login to access padlet.
Note: Please contact your instructor if you do not have a shared link.
When a Padlet link is shared with you, click  on the link to open it. This link will be provided by the instructor in any form of communication  for example  blackboard, post, email, QR code etc. You are not required to login to access Padlet or any posts in Padlet.

You can either double click anywhere on the padlet or just click on the Plus sign (bottom right screen)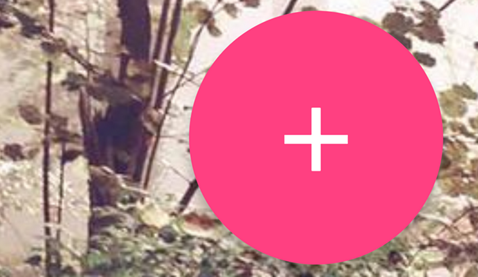 When you will bring mouse on "+" sign it will change in to pencil sign and will give you instruction like shown below.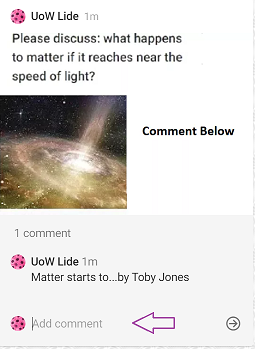 You can add comments on existing posts by clicking on "Add comment" section shown in the figure.
Note: This option will only be available if comments are allowed in setting by the creator of the Padlet.
Once comments are added you can edit them by clicking three dots on the right. You will see them when you hover your mouse over the comment.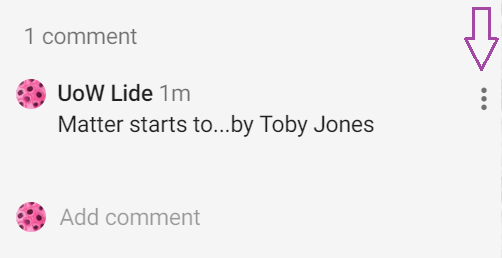 Step 4 : "Write something" or upload content, click, "the ellipses" (3 dots) to see what you can add.
Once you perform step 2 of this document, a box will appear asking for your post Title and will ask you to write something, You can also perform various functions by clicking three dots as shown in picture.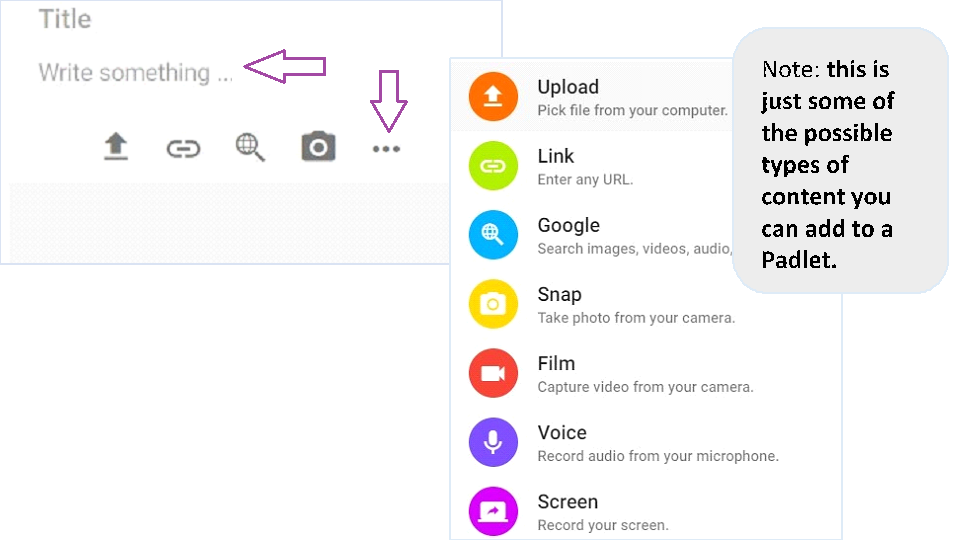 University of Westminster 309 Regent Street, London W1B 2UW General enquiries: +44 (0)20 7911 5000 Course enquiries: +44 (0)20 7915 5511 The University of Westminster is a charity and a company limited by guarantee. Registration number: 977818 England