Panopto can be used to record in class or at your desk. Recordings can then be distributed to students via Blackboard. Panopto can also be used to live-stream presentations/lectures to large audiences. In addition, Panopto has a function that allows students to make recordings themselves and submit these as assignments.
See below for some FAQs about Panopto.
How can I install Panopto on a University owned computer?
University computer running Windows 10
To install Panopto on a Windows 10 PC Managed by the University, click on the Windows button then type Software Centre. Panopto will be available there for you to install.
University owned MAC computer
Web Browser

Minimum of Windows 7 or

macOS 10.13 (High Sierra)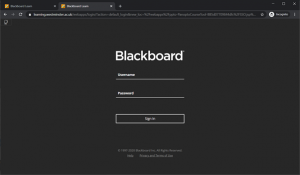 Click on Create then Panopto for Mac and located further down should be Download Panopto (Your machine will be detected and the most relevant version will be presented.
Click Download Panopto as shown in the image below.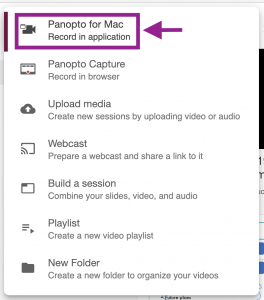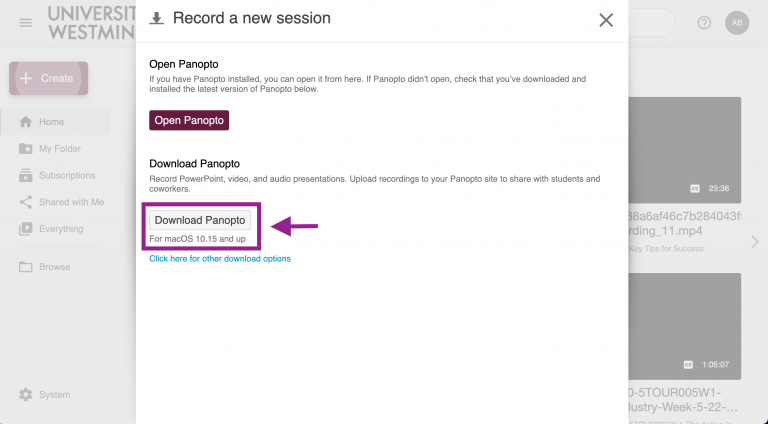 Web Browser or

Panopto App iOS or Android
Click Create

Click Upload Media

Select your folder

Click to add your file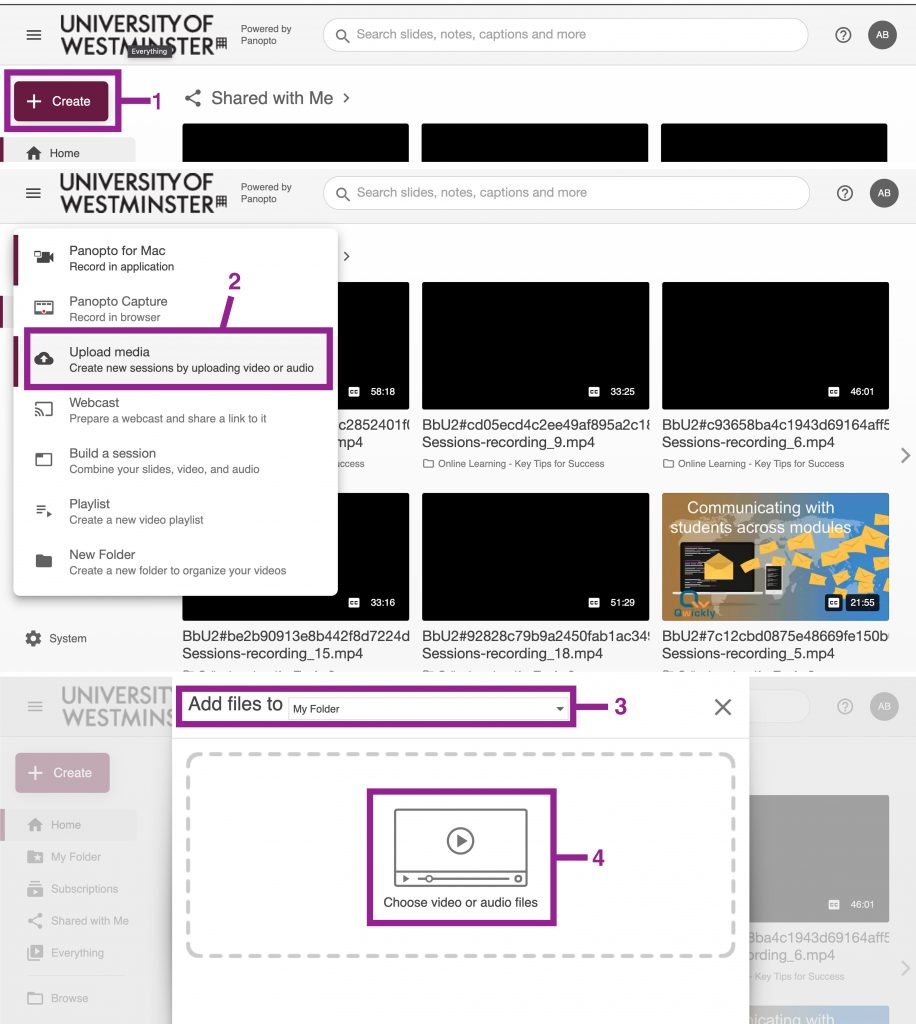 Plug in your mic/headset

Plug in your webcam

Open Panopto

Login
5. Select a folder
6. Name your session
7. Select your webcam
8. Select your Mic
9. Select Ultra
10. Tick if you play videos or recording a webinar
11. Tick if using a PowerPoint
12. Tick if not using a PowerPoint (or a combination)
13. Select 1920×1080
14. Select 15 (25 if playing videos)
15. Select 1500 (2000 if playing videos)
16. Hit RECORD!
17. Tick to share your lecture LIVE with students.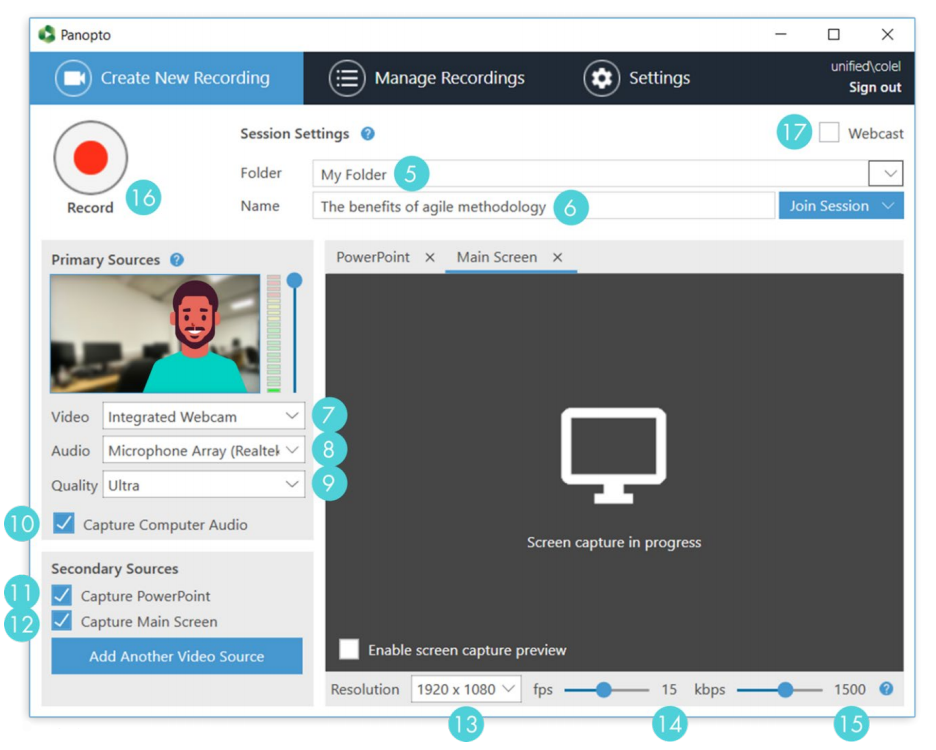 (A box will appear at the bottom showing discussion posts & a link to the webcast you can share with students)
Step 1: Get your recording ready, settings, title, etc
            (Please do not press the record button yet)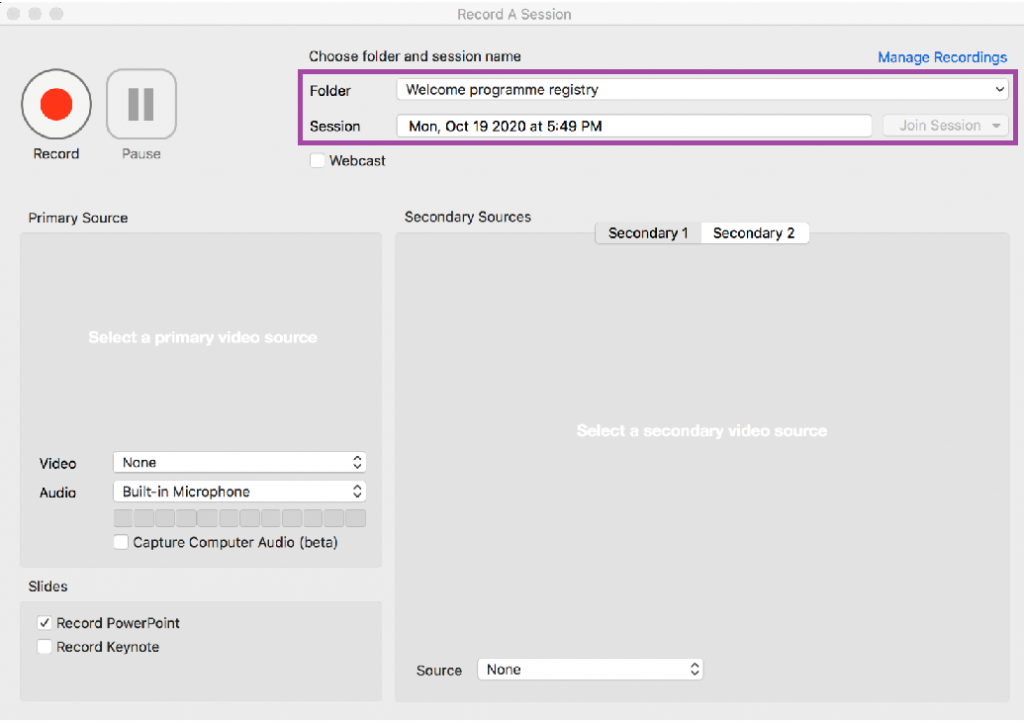 Step 2: Check the "Webcast" box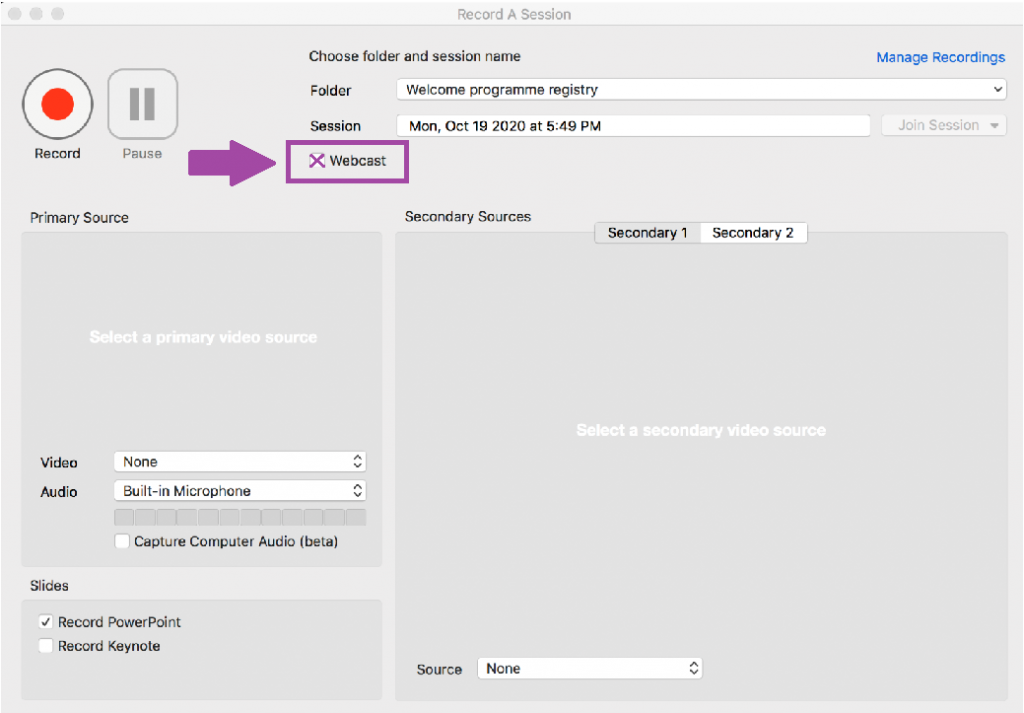 Step 3: Once you click "Record" the link is created below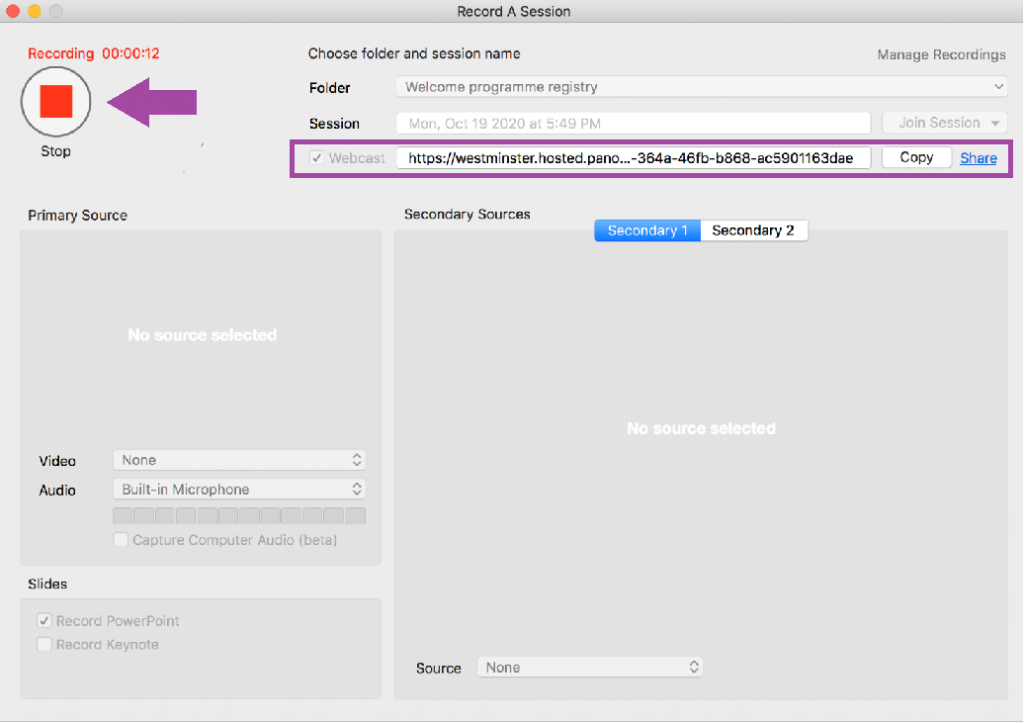 Step 4: Copy or Share the link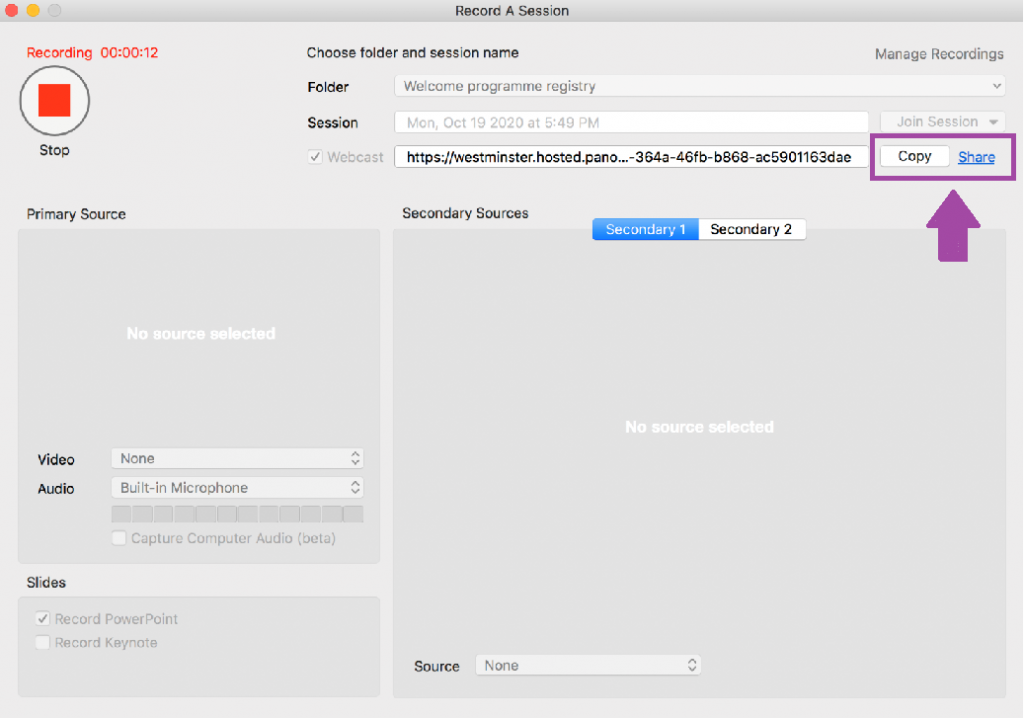 University of Westminster 309 Regent Street, London W1B 2UW General enquiries: +44 (0)20 7911 5000 Course enquiries: +44 (0)20 7915 5511 The University of Westminster is a charity and a company limited by guarantee. Registration number: 977818 England