1. How can I access my lecture videos?
You can access your lecture videos for a module either through blackboard or through the Panopto website.   
Option A. Through Blackboard:  
1. Navigate to your course site and select the Panopto Folder.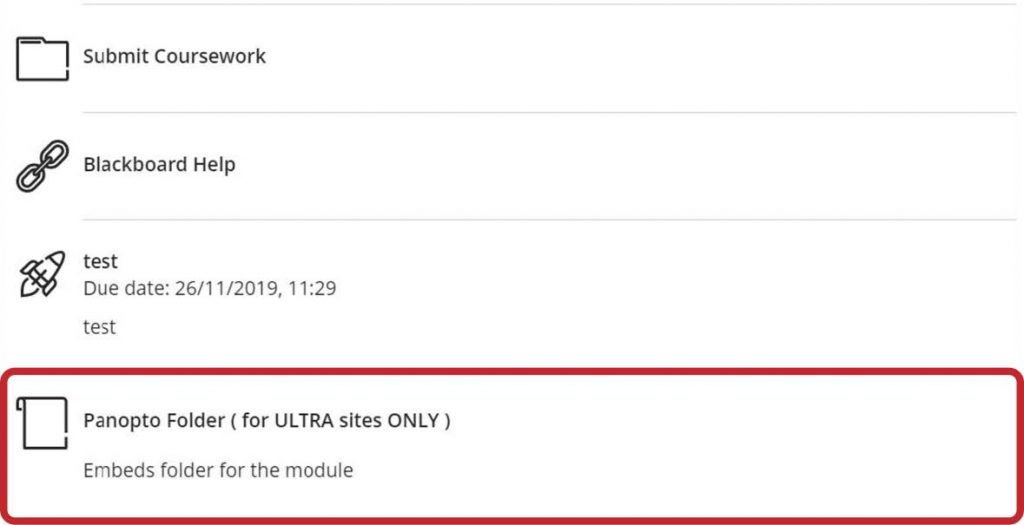 Option B. Through Panopto  
1. Go to westminster.hosted.panopto.com and login 
2. Select Browse from the left-hand side menu 
3. Click on My folders and select which course you wish to navigate to.   

2. Why do I have many videos shared with me?
All videos on Panopto have different share settings. Most videos are in a folder corresponding to and synced with a blackboard module and these may only be available to students enrolled on that module. Some teachers choose to make their material available to all students in the university and there are also a number of non-teaching related videos to which the entire university has access. These videos may well end up on your home page and cause some confusion, but they are simply there for you to watch if you want to!  
 

3. Can I download and store my lecture videos?
If your lecturer has enabled a recording to be downloaded, then you will see the download icon in the right-hand corner when watching the video. 

4. How do I make sure my video ends up in the right folder? 
If using Panopto Capture to record your video: After you have recorded your video, the following box will appear, click the highlighted section and select your module (make sure it is followed by [assignments] to ensure it is in the assignment folder).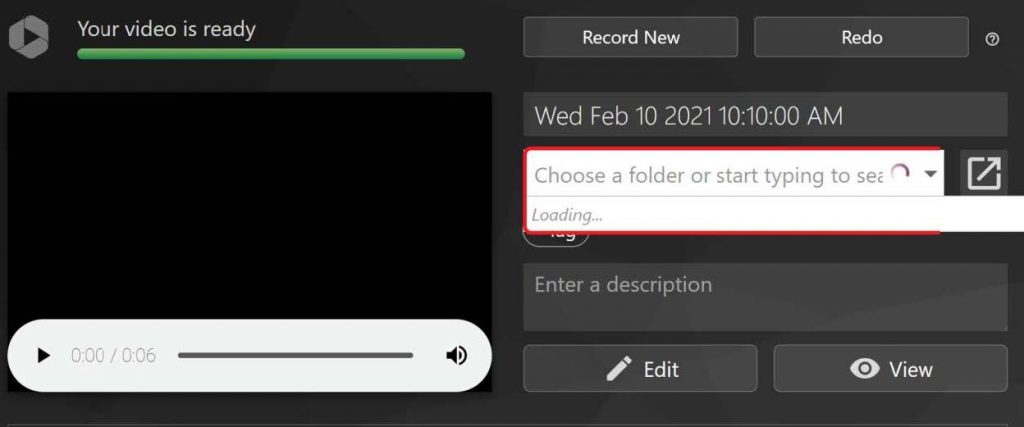 If uploading your video directly to Panopto: If you have already recorded your presentation and have a video file you wish to upload to Panopto, then please watch the instruction video on how to do this
5. My video assignment is in the wrong folder, how can I change this?
 Hover your mouse over your video and select settings 

Next to Folder click Edit  

Enter the folder name you wish for it to be uploaded to, select from the list and click Save.  


 

6. Can other students on the same module see my video assignment submission?
No, as this is an assignment folder, it is set up so that students cannot see each other's submissions.     
7. Can I watch videos with captions? 
Yes, you can! Whilst playing the video press the CC button under the main screen.
9. I'm having an issue with Panopto, what can I do? 
You can contact us and someone from the LIDE (Learning Innovation and Digital Engagement) team will be in contact to assist you. 
University of Westminster 309 Regent Street, London W1B 2UW General enquiries: +44 (0)20 7911 5000 Course enquiries: +44 (0)20 7915 5511 The University of Westminster is a charity and a company limited by guarantee. Registration number: 977818 England