Presenting live to Large Audiences
How can I best deliver a largely static lecture online, live, to a large group (250) of students?
Log in to: westminster.cloud.panopto.eu
Follow the steps below:
Step 1. Create a webcast Session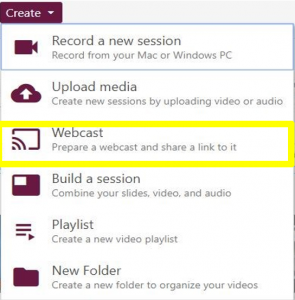 Step 2. Provide the details for the webcast session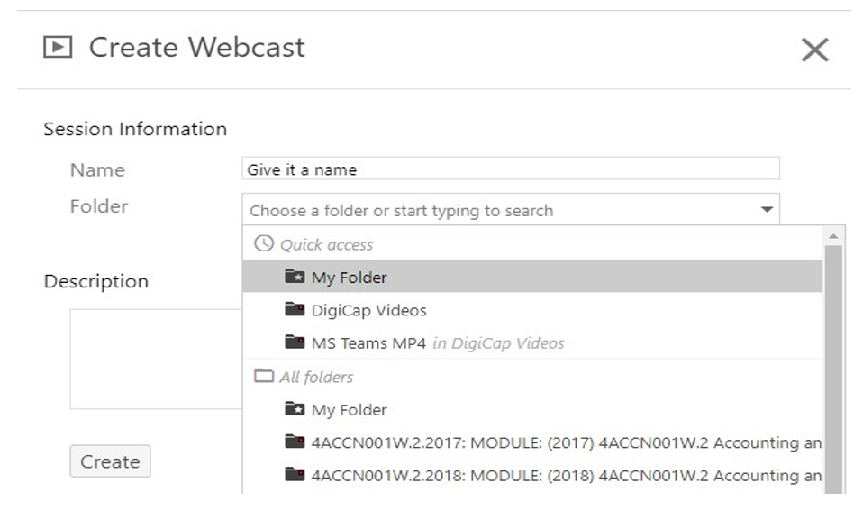 Step 3. Share the webcast link to the students

If you are recording to a folder linked to a Blackboard Module students and Instructors will automatically be given access to the Panopto videos.
Step 4. Open Panopto Recorder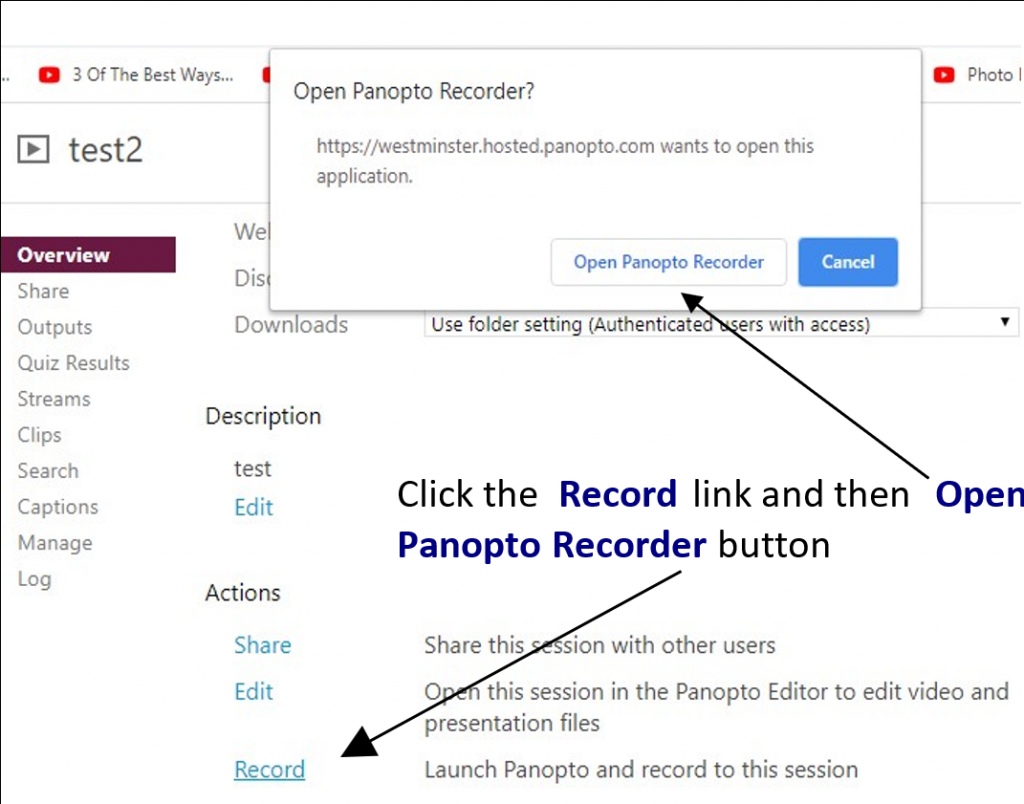 Step 5. Panopto Recorder Settings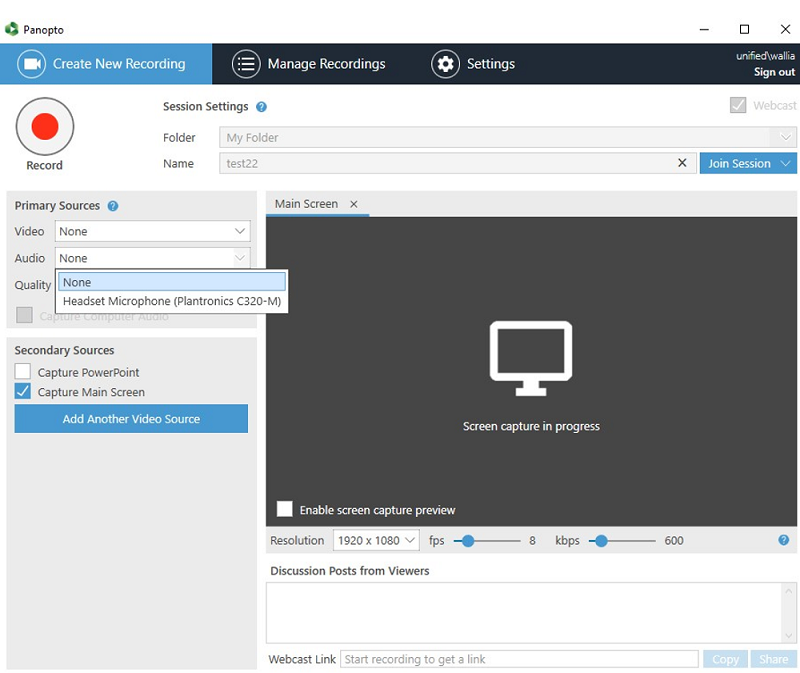 Once the Panopto Record software opens you will see that the session you created is already linked and ready to go. Select the Audio and Video inputs (your microphone, camera etc) and then press RECORD.
As you stream your webcast, Panopto records the live event automatically and makes it available for on-demand playback as soon as the lecture ends. As Panopto is integrated with Blackboard, the recorded live stream will also appear in the Panopto course folder you selected initially in Step 2.
Once your stop the Recording you will then be shown the processing screen. You MUST make sure to check that the video begins to process and upload to the folder before turning off your PC.

Contact us on blackboard-support@westminster.ac.uk

How can I deliver a more interactive online lecture, live, to a large group of students?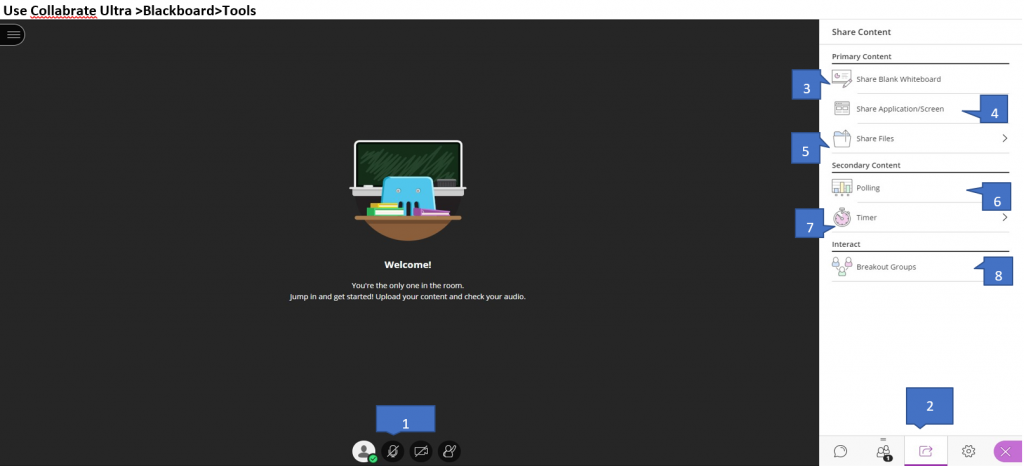 1. Let others hear and see you. You can select the microphone and video      camera icons any time during a meeting to turn them on or off
2. Share content using the Collaborate Panel 
3. Open a blank whiteboard to draw or add notes
4. Share your desktop or an application 
5. Upload GIF, images, PDF files, or PowerPoint presentations
6. Use polls to give your attendees opportunities to participate and provide feedback
7. Count down to the start of the session, or time student presentations
8. To facilitate small group collaboration, you can create breakout groups that are separate from the main room and assign attendees to them
More Online Help
Contact us on blackboard-support@westminster.ac.uk
University of Westminster 309 Regent Street, London W1B 2UW General enquiries: +44 (0)20 7911 5000 Course enquiries: +44 (0)20 7915 5511 The University of Westminster is a charity and a company limited by guarantee. Registration number: 977818 England