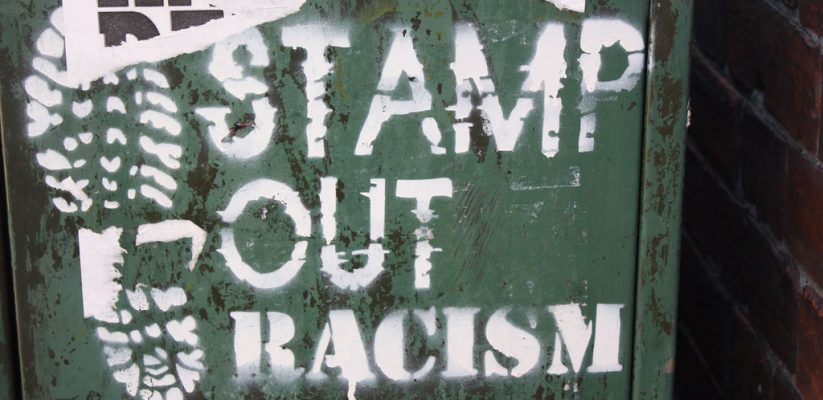 Written by Sam Phan
The language that we use is extremely powerful and can influence the ways in which we perceive reality. Think about those times when immigrants have been intentionally referred to as 'swarms' or 'invasions', resulting in the dehumanization and discrimination of millions of immigrants across the world. It was this same phenomenon that produced ideas of a 'Chinese Invasion' in the 1800s that eventually led to the exclusion of Chinese people from the United States. We see the same old fears newly revived today.
Donald Trump, as well as a string of other Republican politicians, have adopted the term 'Chinese Virus' despite the World Health Organization intentionally naming it COVID-19 in order to avoid the stigmatization of a certain ethnic group or country. This racialization of the virus stokes xenophobia and flames the already growing racism against Chinese people, home and abroad. It also echoes centuries-old ideas of the 'Yellow Peril' trope that depicts people of East Asian descent as an existential threat to the Western world. It was this fear that ultimately allowed U.S. Congress to pass the Page Act of 1875, a law that restricted Asian immigration, as well as the Chinese Exclusion Act in 1882, the first American law that explicitly prevented all members of a specific group from immigrating on the sole basis of their ethnicity. In the present day, calling COVID-19 the 'Chinese Virus' can be just as dangerous.
Despite the epicenter of COVID-19 moving away from China months ago and the virus not being confined to a particular place or people, COVID-19 is still being linked with China and with people who look East Asian. The virus has been painted as an inherently Chinese phenomenon which has consequently enabled some people to justify and normalize their racism towards China and East Asians. This has then resulted in various instances of racism, including White House officials referring to the virus as the "Kung-Flu",  Mike Pompeo tweeting that "China has a history of infecting the world" and Donald Trump telling an Asian American reporter that she "should ask China" when faced with a question concerning the coronavirus. If government officials adopt this racialized rhetoric when talking about COVID-19, then the connection between the virus and Chinese people will be reinforced.
It is precisely this racialization of COVID-19 – the linking of an entire ethnic group with a virus that has killed hundreds of thousands – that has led to the verbal and physical discrimination of East and South East Asians across the globe. In my own experience, I have been verbally abused by strangers asking "if I liked to eat Chinese bat soup" and have even had someone raise their hand to hit me whilst shouting "don't give me the coronavirus!" In my two decades of living in Britain, I have never felt so alien or violently discriminated against. And I am not alone in feeling like this.
Around the world, attacks against East Asians have been a common occurrence during this pandemic. Examples in Britain include Chinese takeaway owners being spat at, an NHS nurse attacked on her way to an overtime shift and students being beaten up in racially motivated attacks. Recent police data revealed that in Britain, hate crimes against Chinese people have tripled during the coronavirus outbreak. One thing has become clear, a racialized virus has resulted in racialized attacks.
Towards the beginning of the outbreak, some newspaper headlines were quick to racialize the virus, with French newspaper Courrier Picard's headline "coronavirus chinois: ALERTE JAUNE" (Chinese coronavirus: YELLOW ALERT), the German newspaper Der Spiegel running the headline "Corona-virus: Made in China" as well as a headline from The Wall Street Journal calling China the "Real Sick man of Asia". These derogatory headlines draw specifically on historical language that make reference to concepts and ideas of China being subordinate, inferior and a threat to the world.
Moreover, the speculation around how COVID-19 originated is also heavily tinged with racist ideas of Chinese people being the 'exotic' and 'uncivilized' other who have caused this pandemic. It is still a commonly held belief that it was the 'exotic eating habits' of Chinese people that led to the emergence of COVID-19. Michael Caputo, the spokesperson for the US Department of Health and Human Services wrote in now-deleted tweets "millions of Chinese suck the blood out of rabid bats as an appetizer and eat the ass out of anteaters". For Asians everywhere, these misguided perceptions are not unfamiliar, and it is clear how patterns of Sinophobia and racist ideas have been recycled to fit current narratives.
Another consequence of racializing COVID-19 is that it shifts the blame towards China, and thus fails to look introspectively at the failures and shortcomings of our own governments in addressing the pandemic. The pandemic has revealed so much about the underlying systemic racism and inequality that exists within our own structures. Finger-pointing only acts as a distraction from these problems and adds to the plethora of misinformation and misunderstandings that surround the coronavirus.
The implications of the coronavirus are already exhausting enough for East Asians without having to face coronavirus-related racism. The choice to racialize the virus is intentional and has devastating real-life consequences. We are all impacted by the coronavirus and it is important that we work together to end it, rather than allowing divisive language to incite blame, fear and xenophobia.
Sam Phan is a British-Asian freelance journalist and MA Translation and Interpreting Studies student currently studying at the University of Manchester. Born in Vietnam with both Chinese and Vietnamese heritage, Phan is interested in the themes of belonging, race and identity and is also a strong advocate for social justice and equality. These themes run throughout his work where he aims to amplify Asian voices as well as to challenge injustice against all marginalized people. He has most notably written and produced media content for The Guardian, and has also appeared on the BBC, LBC, and Sky News. Image credit: Machine Made @ Flickr