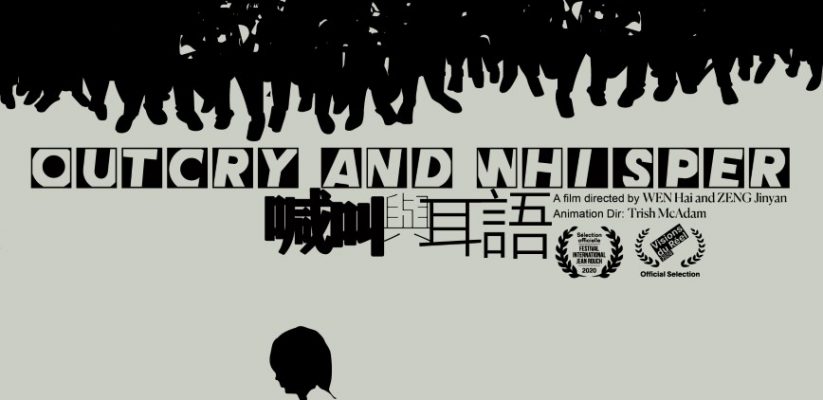 Written by Séagh Kehoe
Outcry and Whisper, which had its world premier earlier this year at the prestigious Visions du Reel International Film Festival, is an important and engaging new documentary film by Huang Wenhai, Zeng Jinyan, and Trish McAdam about the gendered politics of struggle and protest in contemporary China and Hong Kong.
This collaborative project follows on from Huang and Zeng's groundbreaking feature documentary film We the Workers (2017), which examined labour relations and activism amid the wave of workers' strikes that took place across the south of China between 2009 and 2015.
Focusing on the lives of female factory workers, artists, rights activists, and intellectuals, the film provides a rich and powerful exploration of individual and collective autonomy, agency, struggle and protest.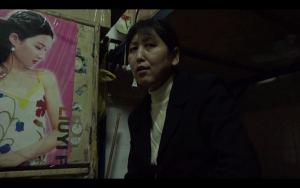 Shot over the course of eight years, Outcry and Whisper covers impressive terrain, moving deftly between stories of labour organising, performance art, feminist gatherings, Tiananmen mothers fighting for justice for their children, the Hong Kong Umbrella Movement, as well as Zeng's own experiences of intense state surveillance and oppression.
Journeying deep into practices of coercion, intimidation, harassment, and exploitation by factory management and the state, the documentary film captures the gendered dimensions of precarity and political violence under patriarchal authoritarian capitalism, and the vital role played by women in social movements across China and Hong Kong today.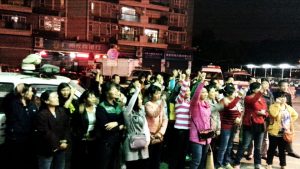 Featuring arresting and imaginative animations from the talented visual artist Trish McAdam, this is an insightful and challenging exploration of the pain, trauma, hope, and sometimes even the healing that unfolds through the possibilities of collective struggle in what so often appear to be impossible circumstances.
An original, raw, and intimate portrayal of women's struggles for justice across private and public spheres, Outcry and Whisper is a vital Chinese language documentary and is recommended to all who are interested in learning more about the various ways in which class, labour, and gender intersect in China and Hong Kong.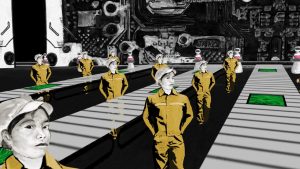 Outcry and Whisper will screen at the 19th IFI Documentary Festival, Irish Film Institute, 23-27 September 2020, online and in cinema, and the 39th Jean Rouch International Film Festival, 13-21 November 2020, at the Musée de l'Homme in Paris, with more screening dates to be announced soon.
Séagh Kehoe is a postdoctoral fellow at the Contemporary China Centre, University of Westminster. Image credits: Zeng Jinyan.