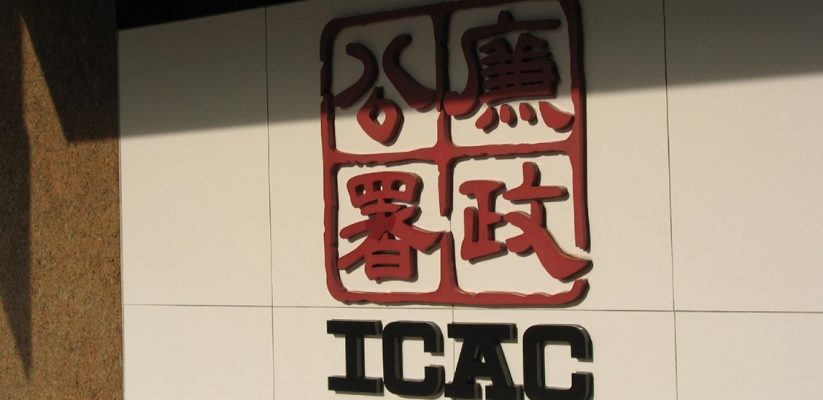 Written by Alvin Hoi-Chun Hung
Corruption within government bureaucracy has been a long-standing problem in China. Unsurprisingly, it is also perceived by the ruling Chinese Communist Party to be an immense threat to the stability of its regime. Around 2012, after Chinese leader Xi Jinping rose to power, he pinpointed the balefulness of corrupt 'tigers' and pledged to uproot corruption. Popular culture became more important than ever as a tool to make the call on anti-corruption more appealing, shape public perception of corruption, and strengthen ideological control to enhance legitimacy of the regime.
It was under this particular background that the Storm film series (反貪風暴 fantan fengbao) was born: as a new form of commercialised recreation that strictly adheres to the anti-corruption discourse of the party-state, while overcoming the limitations of typical 'main melody' anti-corruption popular culture which promotes government-sponsored messages but suffers from a lack of entertainment value.
The film series currently comprises four films, Z Storm (2014), S Storm (2016), L Storm (2018), and P Storm (2019). While produced by filmmakers from Hong Kong, the films are primarily directed at the Chinese market, and have been largely adapted to the preferences and realities of Chinese audiences.
Classic Hong Kong crime films often question the distinctions between good and evil. But the Storm films, having moved away from Hong Kong's crime film tradition, cast justice-oriented law enforcement officers as protagonists and feature straightforward detective-style stories. By depicting how law enforcement officers, in the name of the law, crush corruptors' evil plots, the Storm films instead represent a perfect fit with China's 'main melody' ideological trend, in which cinematic images are used to transform people's legal consciousness and educate them about the dangers of corruption.
The protagonist of the films is William Luk (portrayed by Louis Koo), an investigator of the Independent Commission Against Corruption (ICAC) of Hong Kong. Each film has very similar plot lines. William leads his team to investigate different forms of corruption, ranging from charity fraud, football bribery, money laundering, and prison corruption. After overcoming tremendous hurdles, William and his team, sometimes with the cooperation of Chinese anti-corruption authorities, succeed in destroying the corruptors' plans and bringing them to justice. Before the ending credits, the films show the offenses convicted and sentences received by corruptors to inform audiences of the serious consequences of the crime.
In the films, the image of anti-corruption law enforcement officers, in particular William, is portrayed in an idealised manner. They are seen as smart, brilliant, brave, motivated by passion for safeguarding justice, and are prepared to sacrifice their lives in their fight against corruption. At times, their ethos is infused with the Chinese government's anti-corruption discourse. For example, when ICAC Director of Investigation answers a question raised by William, he quotes the phrase 'lock power in a cage,' which is a popularised figure of speech first used by Xi Jinping in 2013. Throughout the films, there is an emphasis on the indispensable role of law enforcement officers in anti-corruption endeavours, as they are shown to be highly professional and competent protectors of justice and the rule of law.
Amidst the positive portrayal of law enforcement officers, though, the films never question the conceptions of law and justice. Quite the contrary, the films promote an ideology based on a complete respect for legal authority and attempt to instil a belief that law is always fair and just, such that with the strenuous effort of law enforcement officers, law can function as an effective and trustworthy mechanism to promote justice. The films feature minor characters who proactively report corruption to the legal authorities. Even in face of immense threat from corruptors, these informants still wholeheartedly trust the law and hold firm the belief that it is their moral responsibility to comply with the law and cooperate with law enforcement officers.
Ideological persuasion becomes more apparent in the later films of the series, when China's Anti-corruption and Anti-bribery Bureau officers appear as minor characters. Depicted as determined individuals driven by a strong sense of justice who vow to protect the rule of law and eradicate corruption, they are often shown working in an office decorated with Chinese Communist Party flags, which serves to emphasise the leading role of the Party in the ongoing anti-corruption campaign.
In one scene, the Anti-corruption Bureau officer confronts a corrupt government official, and the corruptor challenges him, 'On what basis can a petty level officer like you order a ministerial level leader like me around? Do you even dare to launch investigation against me?' The officer, unintimidated by this threat, shows the arrest warrant and swiftly brings the corruptor back to the bureau for investigation. Chinese viewers are thus encouraged to believe in not only anti-corruption officers' determination to arrest corruptors, but also the law's ability in curbing corruption. Because it appears from this scene that no one, even senior government officials, is above the law, and all corruptors will eventually be caught and rightfully sanctioned by the law.
As the Chinese government launches an ideological battle against corruption, the ways in which corruption as a phenomenon is constructed, law and justice are portrayed, and law enforcement officers are glorified in the Storm films, can be conceived as part of the campaign to educate the Chinese public about the importance of the law and its enforcement officers in the fight against corruption and the fostering of social justice. This film series is a prime example of how Hong Kong cinema, better known for its commercial nature, has accommodated to the needs of China, and has become a tactical tool to make Chinese audiences empathetically engage with the anti-corruption campaign.
Given China's socio-political environment, it is likely that Hong Kong produced films, with their tremendous popularity in China, will continue to assume their subtle, implicit, yet important role of promoting and legitimising political campaigns in China.
Alvin Hoi-Chun Hung is a final year DPhil (PhD) researcher at the Centre for Socio-Legal Studies of the University of Oxford. His research interests pertain to the study of humanities around the subject of law, and the study of law and its relationship with societies, in the China context and with a comparative approach. His current PhD research project uses the concept of 'legal culture' as theoretical lens to explore a Chinese-led multicultural workplace and the conflicts, both manifest and latent, that arise from cultural differences. This blogpost was adapted from his latest article published in Law and Humanities. His articles have been published in law and society, law and humanities, and comparative law journals. Image credit: 'ICAC' by Pet man is licensed under CC BY-NC 2.0.