Submitting A Blackboard Assignment
How to Submit a Blackboard Assignment
 You can access Blackboard assignment link in several ways, via the Activity Stream, the Calendar or the Course Content page.
In the Course Content page,  It is usually found under Assessment folder and then Submit Coursework folder as below. (If you are unable to find the link, please contact your tutor).  Find the assignment link and click on it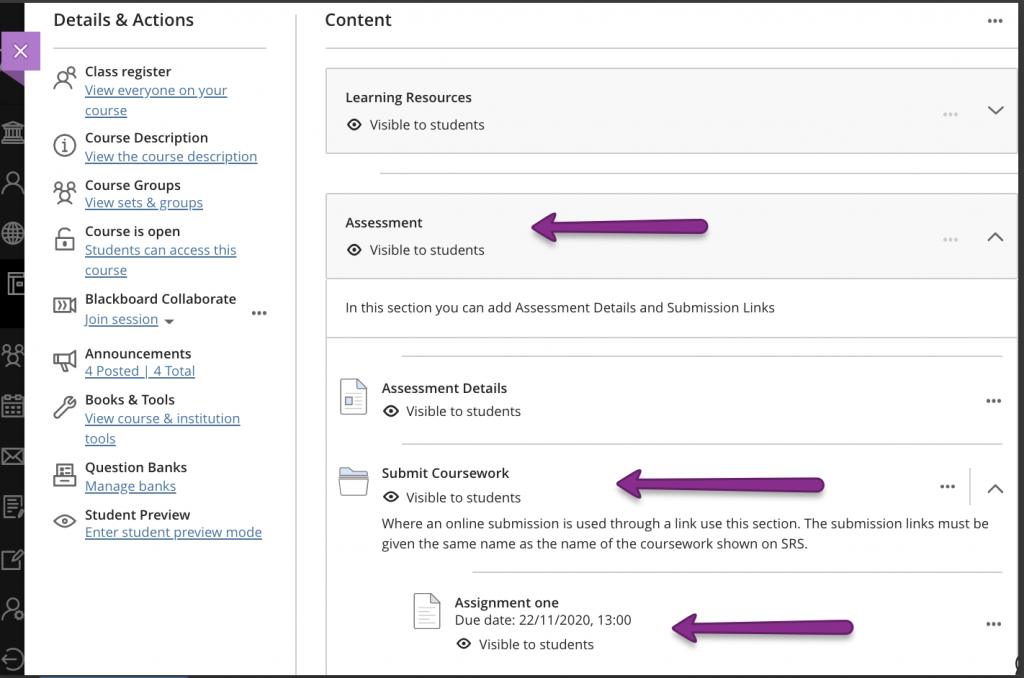 This will open a window on the right side. 
Click View Assignment at the bottom.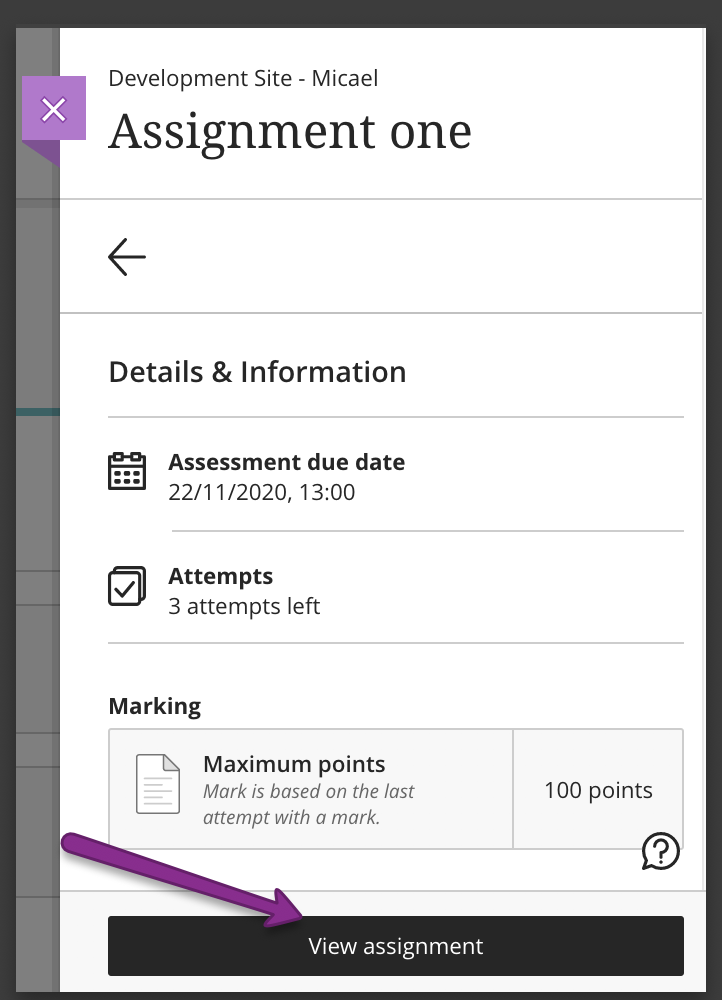 The assignment dashboard window will open. Click Add Content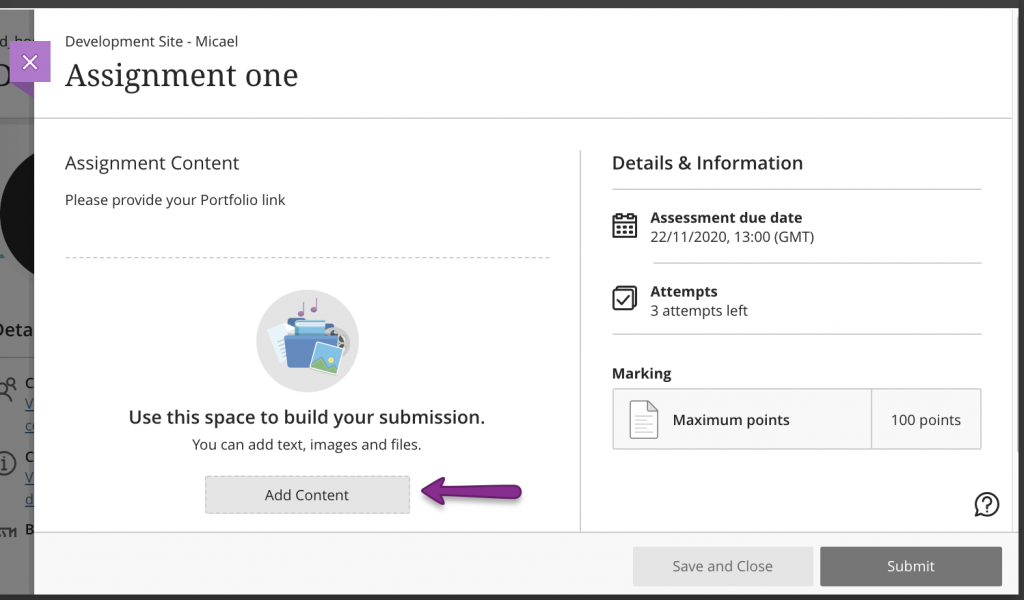 You will need to insert your file  by Selecting the PaperClip image and select your file from the folder structure. once you have added the file, Click on the Submit Button as below.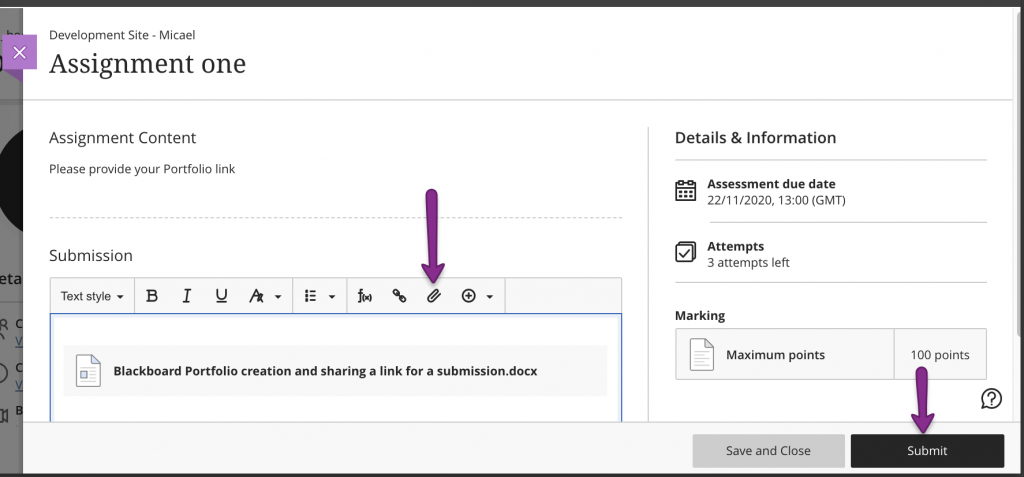 A new window will come up, Click Submit if you want to continue submitting. 
To view your submitted document, Click on Submitted  or Submission and  then Click on Attempt and the new window that opens.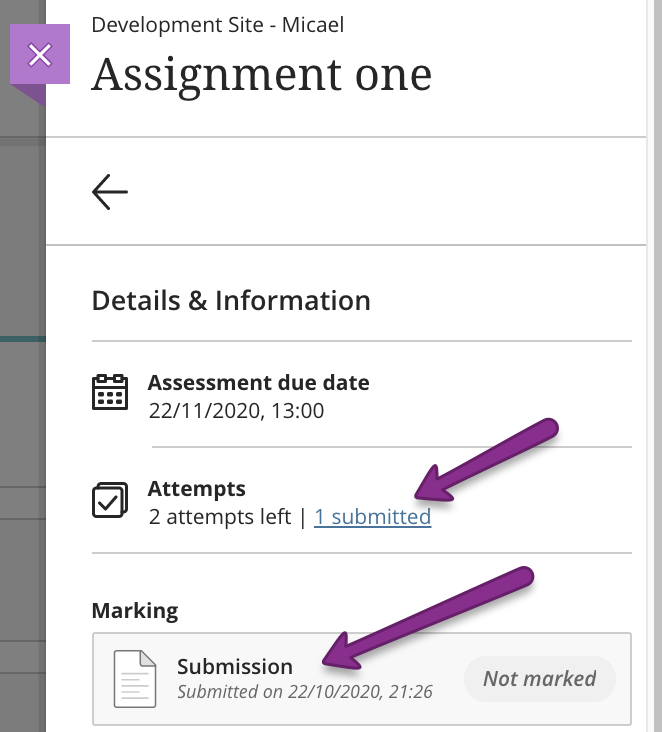 You will then be able to view thedocument you have submitted as the example below. If you are unable to view the document, your submission may not have been successful. Please try again (make sure you have followed the advice found on – Before You Submit Check These Questions Below page) and contact us if you still having problem submitting.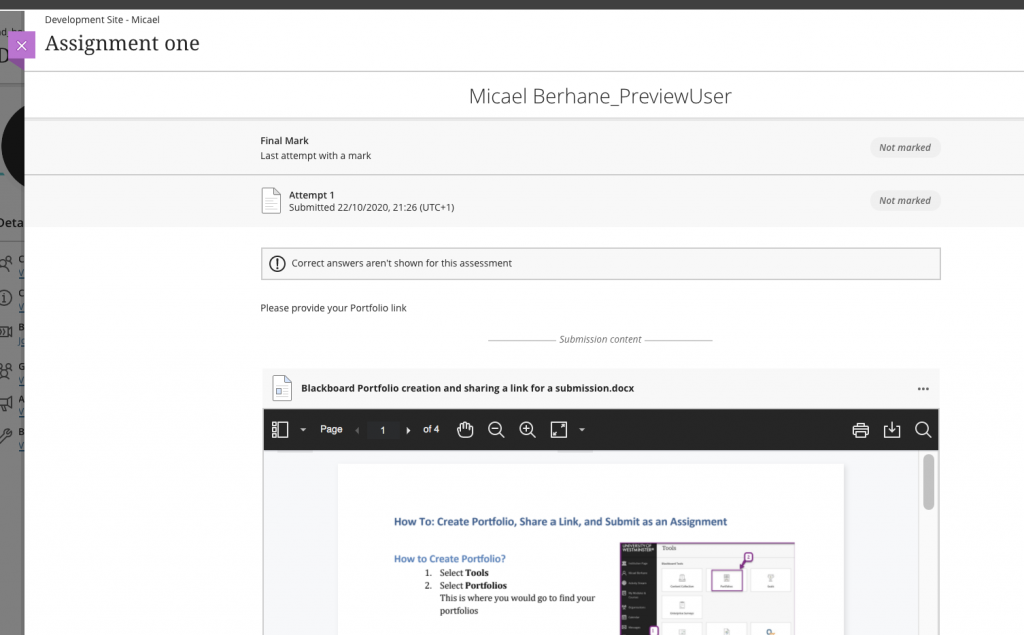 University of Westminster 309 Regent Street, London W1B 2UW General enquiries: +44 (0)20 7911 5000 Course enquiries: +44 (0)20 7915 5511 The University of Westminster is a charity and a company limited by guarantee. Registration number: 977818 England