Submitting A Turnitin Assignment
How to submit a Turnitin Assignment
You can access assignments in several ways, via the Activity Stream, the Calendar or the Course Content page.
In the Course Content page,  It is usually found under Assessment folder and then Submit Coursework folder as below. (If you are unable to find the link, please contact your tutor).  Find the assignment link and click on it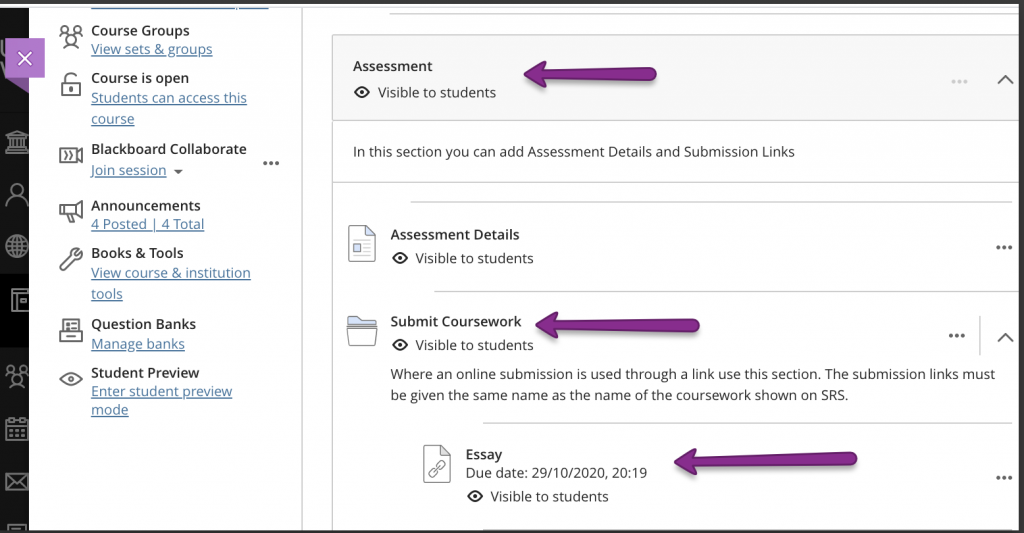 This will open a window on the right side. 
Click Launch at the bottom.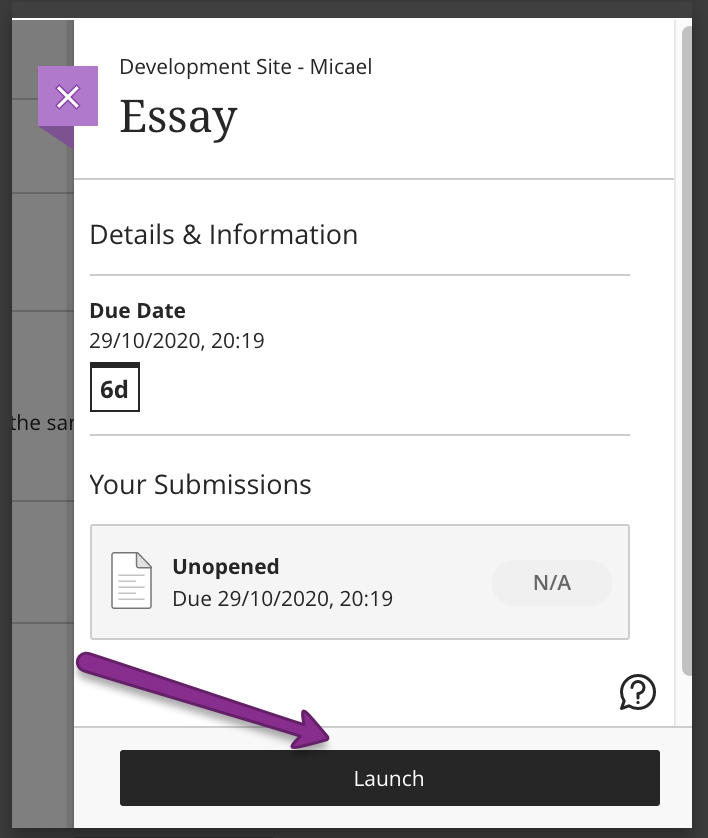 The assignment dashboard window will open. Click Upload Submission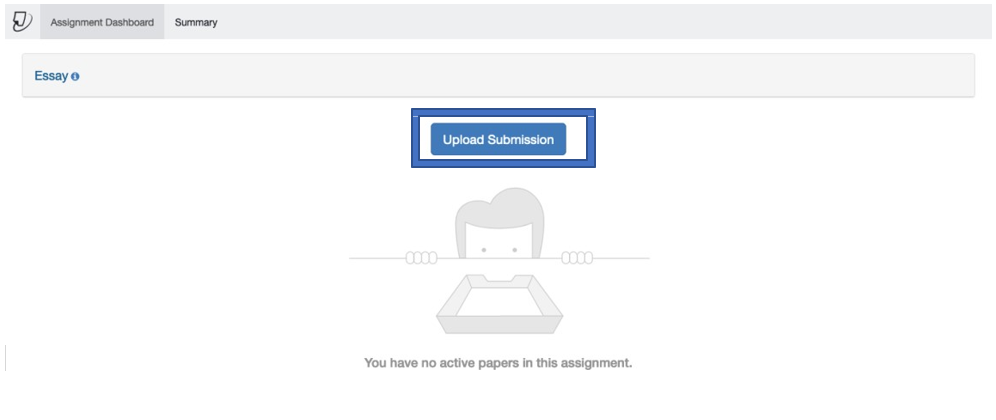 A Submit File window pops-up and you can upload your submission here. You have three options, Upload Submission (from our computer), Text Input, or from the Cloud such as Google drive. Once you selected one of the options click Upload and Review.
When you click on Upload Submission the system will default to Upload Submission. This option is for circumstances where you wish to upload a file (e.g. a word file) which is the case for the bulk of submissions. Once you attach a file at this stage you MUST click Upload and Review to continue and complete the submission process. If you move to the Text Input option before completing submission of the file that you attached, the file will not be submitted.
NOTE: The Text Input option is NOT to be used to add a message for your tutors. This option is only for circumstances where work is to be submitted as a plain text file.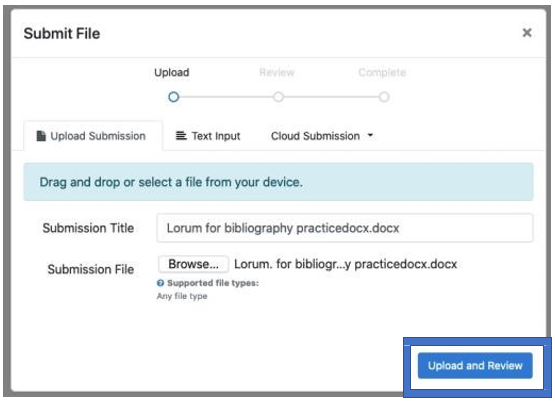 In the next window, you can preview your submission and verify it is the right document you have uploaded then click Submit to Turnitin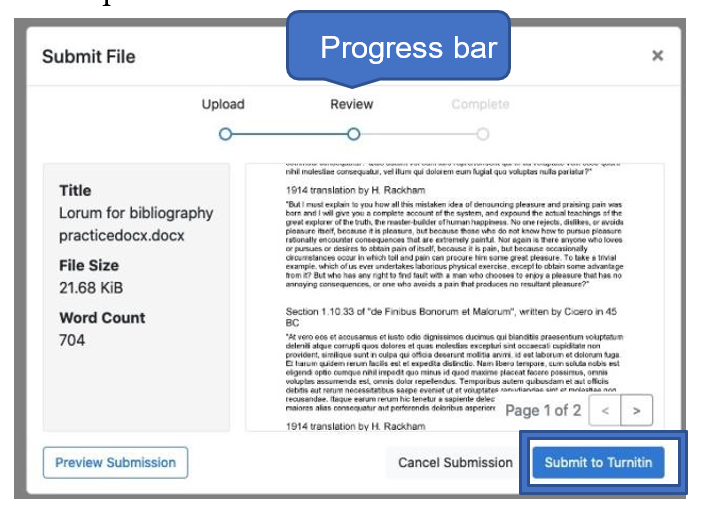 After clicking Submit to Turnitin, you should see the progress move to complete with a green tick icon. You are then returned to the Assignment Dashboard where you get a confirmation that your assignment has been uploaded successfully. You can also download the receipt as a pdf file. If you have problems submittig your assignment please make sure you have followed the advice found on – Before You Submit Check These Questions Below page and contact us if you still having problem submitting.

Until your instructor posts grades, you will see Pending in the Mark column in Grade book.
University of Westminster 309 Regent Street, London W1B 2UW General enquiries: +44 (0)20 7911 5000 Course enquiries: +44 (0)20 7915 5511 The University of Westminster is a charity and a company limited by guarantee. Registration number: 977818 England