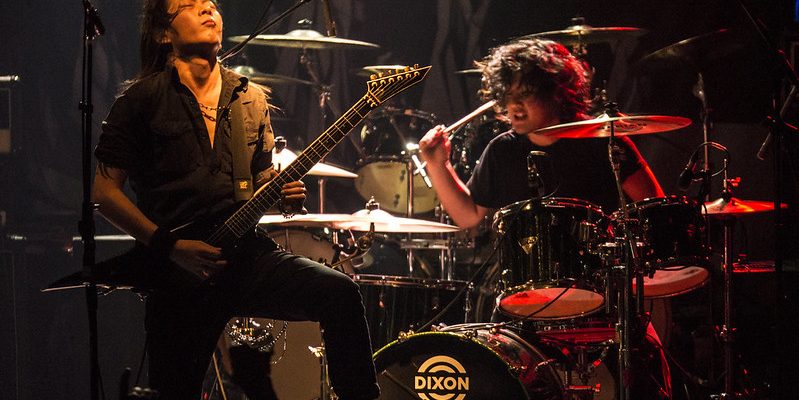 By Editor
In our third issue, we discuss music, identity and community in contemporary China. We asked our contributors to reflect on recent trends, genres, and the politics of music production and consumption as it plays out across cultural spaces in China today. Pieces in this issue cover the politics of Tibetan pop music, the revival of 'red songs', creating a sense of belonging in Hong Kong through Cantopop, as well as posters and visual identities across China's punk scene.
In the first piece, Sheng Zou discusses the ways in which music is often deployed to consolidate national identification. Looking at the role of song in the ongoing crisis in Hong Kong, Zou examines choral flash mobs as a potent example of the ways in which music enables sonic and bodily bonding and how such performances relate to cultural/national identity formation.
The second piece, written by Yiu-Wai Chu, takes a look at the importance of Cantopop in Hong Kong everyday experiences and imaginations of homeland. Taking the 1980s as an example, Chu describes the cultural politics of identity (trans)formation in Hong Kong when Cantopop played out across society during a decade of rapid change and uncertainty.
In the third piece, Anna Morcom writes on the politics of music in contemporary Tibet at a time when pop music has become a key part of the larger ideology of modernization and development led by the Chinese state. Morcom considers how and why celebrations of Tibetan identity in pop music videos can, inadvertently, support state structures, even if in other ways they challenge them or assert within them.
The fourth piece, written by Nathanel Amar, takes a look at visual identities of Chinese punk rock through posters. Amar argues that by analysing the posters produced by punks, we can retrace their stories, from handwritten posters, cheaply produced in the 1990s, to more professional posters created after the development of (underground) live-venues in major Chinese cities. 
In the final piece for this issue, Rachel Harris writes on the current campaigns in Xinjiang and how music and dance are used to cleanse Uyghur identity. She also reflects on the politics of place and belonging in Uyghur music. 
Image credit: Stan Aron / Flickr