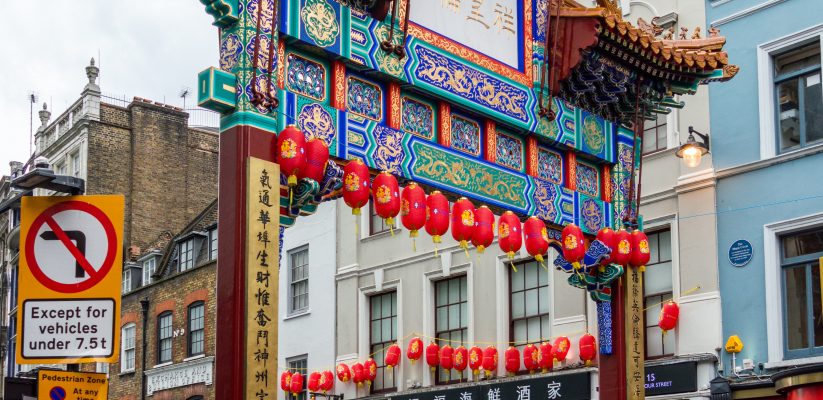 Written by Editor
Our fourth issue looks at representations of China in Britain. We asked our contributors to reflect on written and visual representations of China to British audiences across different points in time, and to consider the kinds of discourses such representations variously produced about 'China and the Chinese' in Britain. Pieces in this issue cover a wide range of topics, including TV and film, literature, and art exhibitions.
In our first piece, Shih-Wen Sue Chen discusses the rich texture and scope of British representations of 'China and the Chinese' in children's texts published in the late-nineteenth and early-twentieth centuries. Analysing a range of texts from Sunday School Texts, to adventure stories and detective fiction, Chen argues that the state of Sino-British relations during these texts' production were key to shaping the discourses across children's literature at that time.
The next piece, written by Flair Donglai Shi, discusses representations of women and diaspora in Britain in the Britain-Taiwanese co-production The Receptionist. Within the context of both British visual cinema and Taiwanese cinema, Shi describes how The Receptionist challenges some of the ways in which Chinese people living in Britain have been represented in British cultural products to date, paying particular attention to the relations between women and Sinophone identities.
In the third piece, Amy-Jane Barnes examines a 'peasant painting' exhibition that toured Britain from 1976 to 1977. Barnes describes how the exhibition became one of the first opportunities that many British people had to see revolutionary art from China, as well as the ways in which it represented a thaw in Sino-British political and cultural relations.
The fourth piece, written by Anne Witchard, discusses the Chinese artist and writer, Chiang Yee. While Chiang is best remembered for his Silent Traveller books, a series of illustrated travelogues that presented Anglophone readers with a Chinese perspective on familiar destinations, Witchard takes a look at the less explored issue of Chiang's contribution to the art of ballet, and what this tells us about his wider significance to British cultural life.
In the final piece, written by Tessa Thorniley, looks at representations of China in The Penguin New Writing (1940 -1950). Thorniley explores which Chinese writers were published in this journal and why, as well as the kinds of representations of China that were published.
Image: Wardour Street Chinatown gate, London. Credit: Tristan Surtel