Creating and Submitting a Portfolio Assignment
The information below will guide you first on how to create a Portfolio, then how you could share your Portfolio's link with others, and finally how to submit your portfolio link (the one you have already created) via the assignment link provided by your tutor.
Select Tools

Select Portfolios This is your area where you would go to find your portfolios

Select Create Portfolios

Add a Title

Click on Select Portfolio Template This is only required if you have been instructed to use a Template.

Click on Submit A portfolio has now been created for you.
You will then be offered the opportunity to Take the Tour. 
We advise you to take time and go through all the steps.
There is also a guide about Artifacts on Blackboard help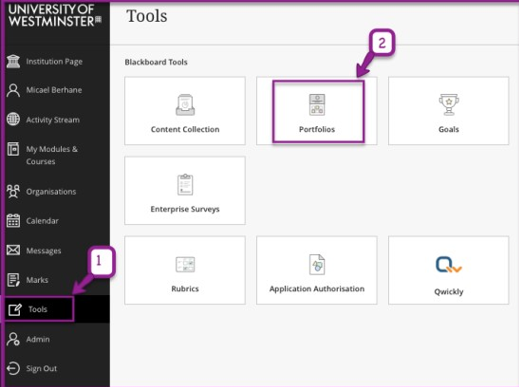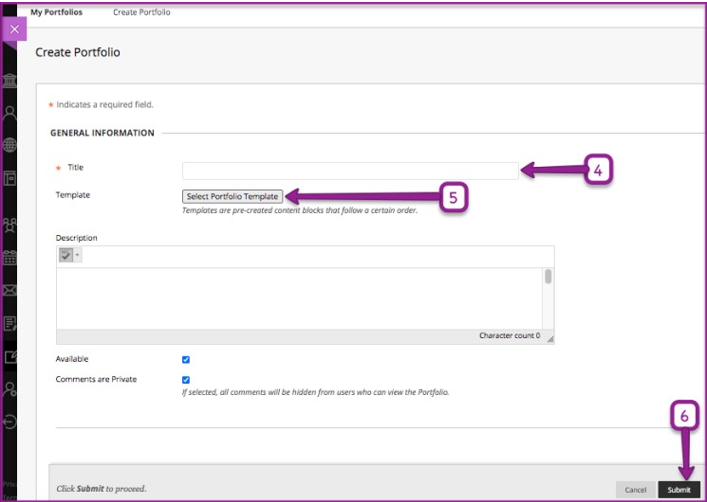 Select the Portfolio you want to share and click on More

On the small window that appears, select Share
Click on the down arrow next to Share a Snapshot with

Select External Users
Enter the Email of the individuals you wish to share the Portfolio with
Click on Submit
You will then see an area where you can paste the URL link address of the Portfolio you wish to share once you have copied that link.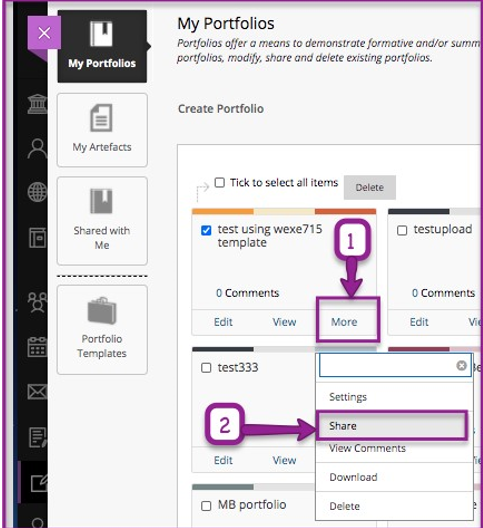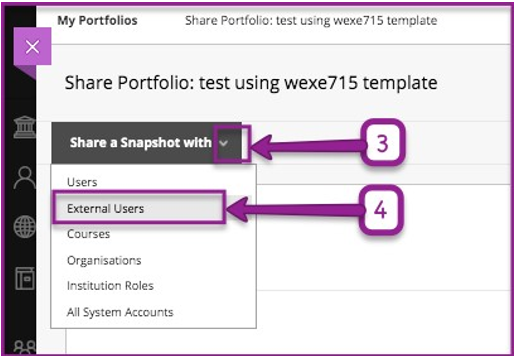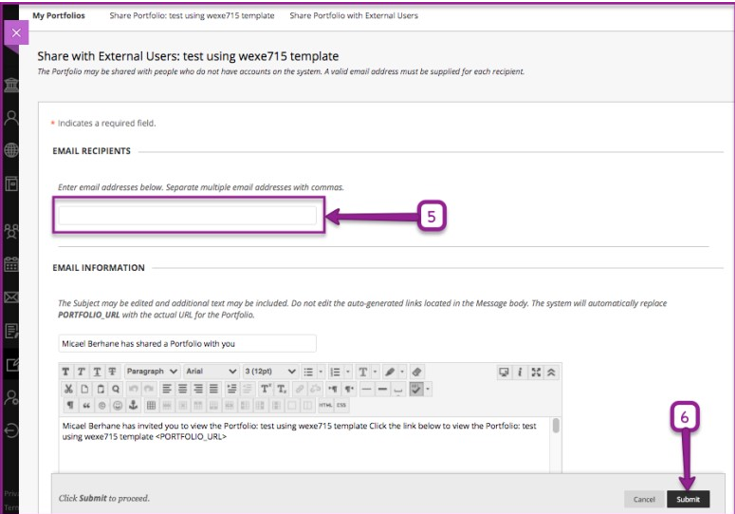 8. To add the URL link you have copied above to your assignment page, you will need to go to your module page and select your Assignment.
9. Click on View Assignment, from the window that appears on the right
10. Click on Add Content
11. Paste the URL link (from where you have copied on step 7) on the box provided.
12. Finally, click on Submit as below.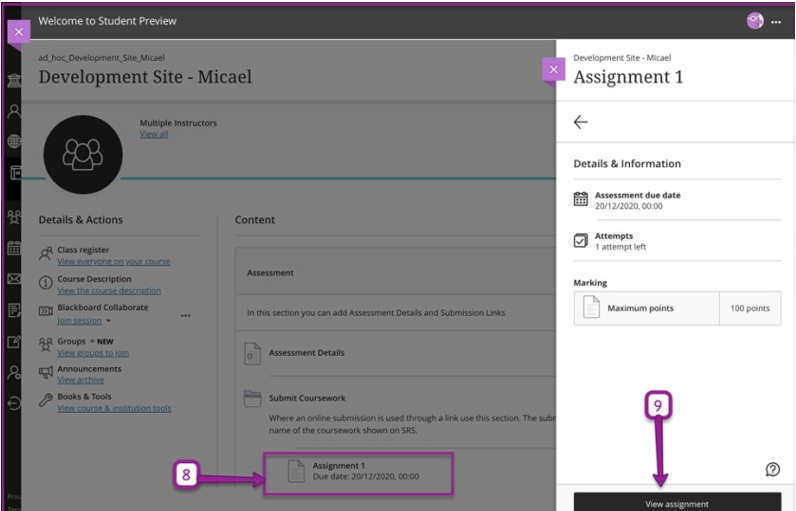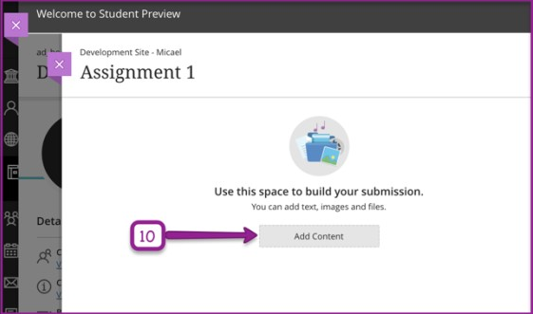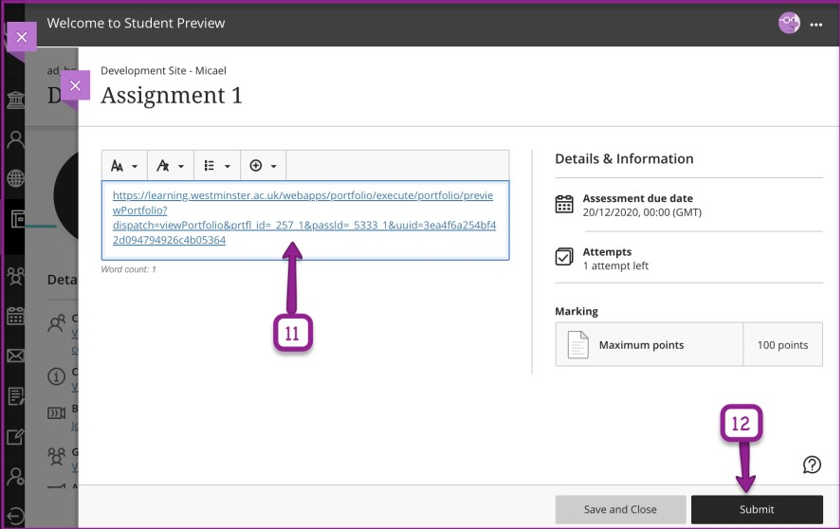 Last updated January/2022