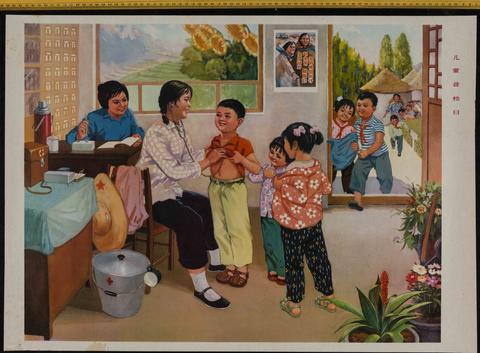 Written by Editor
Our eighth issue explores the cultural politics of medicine and public health in China. A year on from the outbreak of a global pandemic that continues to profoundly impact everyday life around the world, we asked our contributors to reflect on the historical, sociocultural, and political dimensions of medicine and public health discourse, practice, and governance in China past and present.
Our opening piece, written by Liz P. Y. Chee, discusses faunal medicalisation in modern China. Chee traced the relatively neglected topic of 'medicinal animals' in communist pharmacology and how they became a resource for state medicine during the Mao era.
The second piece comes from Emily Baum and examines acupuncture anaesthesia as medical diplomacy. Baum looks at the long trend in Chinese soft power of using medicine applications as a nationalist and diplomatic tool to create an imagined cultural community and foreground the independence and strength of the modern Chinese state.
In the third piece,  Sophie Xiaofei Guo takes a look at artistic practices about pandemics in Taiwan. Focusing on the work of Pei-Ying Lin's Virophilia, Guo explores the ways in which Lin's 'virus dinner performances' encourage us to radically rethink body and human-microbe relationships.
The fourth piece in this issue comes from Altman Yuzhu Peng and reflects on the debates about traditional Chinese medicine (TCM) in response to the pandemic. Peng explores the state's recent active promotion of TCM as a form of politicisation, and considers the ways in which political and scientific discourses intersect in contemporary China.
The final piece in this issue, written by Dino Ge Zhang, explores Wechat groupchats as an epidemiological space. Here, Zhang discusses the circulation of and reactions to short videos depicting various moments of the pandemic unfolded across groupchats and the kinds of affective discourses and practices they gave rise to.
Image credit: University of Westminster's China Visual Arts Project