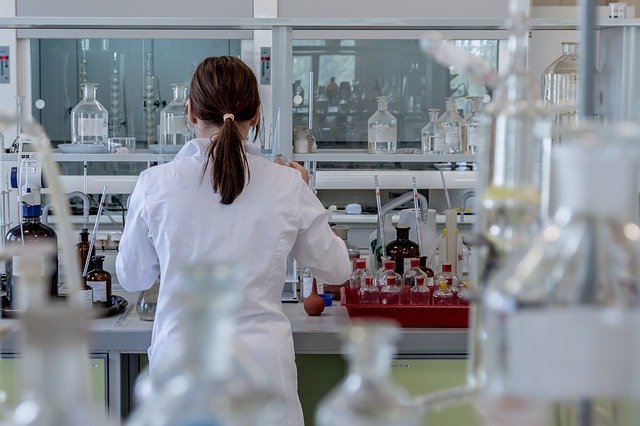 ACADEMIC ENGLISH FOR DOCTORAL RESEARCHERS (8ALDS001W)
Book your place: email referral form (see below).
This is an accessible and inclusive module for all students who would benefit from extra support with expression in English at doctoral level.  The module is delivered in the first semester of each academic year. It is delivered in the form of seven taught group sessions followed by three individual tutorials. The latter will be based on your own written work.
The taught group sessions will take place on the following dates from 2- 4pm. All classes will take place online via Blackboard Collaborate Ultra and all materials will be located on Blackboard.
19 October 2021
26 October 2021
2 November 2021
9 November 2021
16 November 2021
23 November 2021
30 November 2021
The individual sessions will be organised at mutually convenient times between the Module Leader and students during the second semester.
If you would like to register for the module, you will need to be referred by your Director of Studies. They will need to complete the referral form and email this to Richard Paterson (r.paterson@westminster.ac.uk). Once you have been referred, you will be asked to complete a diagnostic assessment to make sure that the module is right for you.
Referrals from DoSs will need to reach Richard Paterson by Friday 8 October 2021. You will receive an emailing confirming your place on the module by Friday 12 October.
If there is a high demand for places a second module will run in the new year. Referrals from DoSs will need to reach Richard Paterson by Friday 27th January 2022.
Taught group sessions will take place on:
1st February 2022
8th February 2022
15th February 2022
22nd February 2022
1st March 2022
8th March 2022
15th March 2022
The university also provides support around writing through the Academic Liaison and Learning Development Team. One to one sessions and Postgraduate Cafes are available through them. Information on all they offer can be found here.
RESEARCH METHODS MODULES AT MASTERS LEVEL
Doctoral research can sometimes mean that you will need some training in new research methods. The university runs a large number of research methods modules across its many masters programmes and it may be that joining some or all of the seminars of one of these modules will be useful to you. If you think that sitting in on one of these would be useful for your research, please discuss it with your Director of Studies. If you decide together that it would be helpful, then you should contact the Module Leader to ask if they would be happy for you to sit in on the class.
You can find the lists of research methods modules on the link below:
Level 7 Research Method Modules Audit Latest 21 22
ACADEMIC LIAISON AND LEARNING DEVELOPMENT WORKSHOPS
A number of video resources are available:
Library Guide for doctoral researchers.
This is a recorded presentation which provides a useful introduction to the resources and support available to you.
Introduction to Mendeley Reference Management Software
Literature Searching
26 October 2021
Book your place here
A literature search is a considered and organised search to find key literature on a topic. In this session we will introduce techniques and tools to help you:
define what you are searching for
decide where to search
develop a search strategy
refine your search strategy
save your search for future use.
know where to find further help
An Introduction to Zotero Reference Management Software
3rd November 2021
Book your place here
Zotero [zoh-TAIR-oh] is a free, easy-to-use tool to help you collect, organize, cite, and share your research sources. In this session we will introduce you to Zotero and it's functionality.
OR
semester 2 – TBA
Book your place here
An Introduction to Refworks Reference Management Software
5th November 2021
Book your place here
OR
11th February 2022
Book your place here
Finding your academic voice
9th November 2021
Book your place here
Know your Mendeley from your Zotero (or Refworks): Q&A
16th November 2021
Book your place here
Ethical and Effective Use of your Resources in your Writing
24th November 2021
Book your place here
or
TBA
Book your place here
Writing for Journals – your Publication Strategy
These on-line workshops are for PhD researchers who want to develop a strategic approach to their publishing.  Three weekly workshops explore benefits and challenges associated with developing a more strategic approach to publishing.  They include a series of activities, guided reflection, discussion, and advice to help participants' develop a writing and publication strategy which reflects their personal and career objectives.  Workshop 1 will consider the benefits and pitfalls associated with writing in collaboration.  Workshops 2 and 3 will explore approaches identifying and selecting appropriate journals and then delving deeper into the conventions and existing debates within those journals.
Week 1: Writing in collaboration or alone
28th February 2022
Book your place here
How do we write?
Exploring norms in different subject areas/specialisms
Discussing the advantages and disadvantages of writing with supervisors or colleagues
Collaborative writing – approaches to setting out the rules/norms
Week 2: Targeting and researching your journal (Part 1)
7th March 2022
Book your place here
Understanding journal ranking
Thinking about your research strategy – what are your personal objectives?  What other factors are relevant?
Starting to explore journals and select a shortlist.
Week 3: Targeting and researching your journal (Part 2)
14th March 2022
Book your place here
Selecting your journal  
Exploring the conventions of that journal
Starting to design a paper specifically for that journal
Reflections and feedback  
How to write a literature review
8th March 2022
Book your place here
The main purpose of a literature review is to situate new research (to be described in detail later), within the existing body (or bodies) of published knowledge. This requires the author to first undertake an analysis of all the relevant earlier and current research. This analysis is concerned with first describing the established knowledge, and then with identifying and articulating the earlier and current debates, inconsistencies, and tensions in the published work.
The analysis is followed by a synthesis, in which the new research is integrated creatively with the existing knowledge. This requires the development of arguments for justifying the new research undertaking, in terms of its contribution to progress in the field. Given that there are no precedents for the new research being described, this necessitates a greater presence of the author's unique 'voice' in the writing.
Whilst the literature review in journal papers may be relatively brief in some academic disciplines, in a thesis it is always a more comprehensive undertaking. This requires the researcher to work continuously, in terms of planning and writing the review. Initially this may begin as an annotated bibliography, but later on it takes the form of an outline review that will be revised, edited and updated continuously as the research progresses.
This on-line presentation will describe how to write a literature review in five stages, and examples will be shown of reviews from different disciplines. In addition it will provide information and examples of some of the pitfalls that have been observed in reviews from the perspective of the reader (ie examiner/peer reviewer).
RESEARCH DATA MANAGEMENT
Introduction to Research Data Management
This is a recorded presentation which provides a useful introduction to what Research Data Management is and why it is important.
Transcript_Introduction to Research Data Management
There is also an interactive workshop available – see below.
Write your own data management plan
21 March 2022
Book your place here
All the physical or digital materials that underpin your final doctoral thesis are research data: from photographs of archival documents, reading notes and bibliographies, to spreadsheets, software, instrumental data, and 3D models. When planning your doctoral research, it is good practice to think about how you will collect, store, organise, and share this research data during and after the lifetime of your doctoral programme. This session introduces the basic principles of research data management across the research data lifecycle, from creation to publication. The second half of the workshop will comprise a practical exercise: 'write your own data management plan' for your doctoral research project. The University's Research Data Management Officer [and an academic subject specialist] will be on-hand to answer any questions.
This session will enable doctoral researchers to:
understand what 'research data' is (cross-disciplinary)
understand the benefits of developing a research data management plan
create a data management plan (DMP) for their doctoral research project
locate guidance and support for managing research data both within and beyond the University
WORKING WITH OTHERS
All research involves working with others, whether that means thinking about what our reader needs when we are writing, engaging in discussion with supervisors and with others in our field, or joining with others to turn ideas into funding proposals or entrepreneurial schemes. This workshop will give you the opportunity to think about how best to work with others through your degree and beyond.
Click on the appropriate link below to book a place.
Working with Others in Social Sciences, Humanities and Architecture (SHAPE)
4th May 2022: book your place here

Working with Others in STEMM Subjects
6th May 2022: book your place here
Working with Others in Business
3 May 2022: book your place here

Working with Others in Arts, Media and Communication
3 May 2022: book your place here
WRITING RETREATS
Writing retreats are a fantastic opportunity for researchers to concentrate on writing in a supportive atmosphere in a way that can increase both productivity and confidence. The DRDP supports two different kinds of writing retreat – residential and on campus.*
Both kinds of writing retreat follow the model of the structured-writing retreat (Murray and Newton, 2009), and are facilitated by colleagues who have been trained in this method. The retreats are designed around a well-being model, and the aim is to provide and enforce writing time in a relaxed, supportive and peaceful environment. The group writes together, during prescribed time-slots.
The residential writing retreats are held at the Abbey, Sutton Courtenay, Oxfordshire twice each academic year (December and July). There will be 10 places available for doctoral students. Travel costs (train/taxi) will be reimbursed after the retreat.
Instructions on how to apply for the residential retreats will go out via email in the middle of the first semester for the December retreat and early summer for the July retreat.
WINTER RESIDENTIAL WRITING RETREAT
15 – 17 December 2021
Visit this page for full information and the application form.
SUMMER RESIDENTIAL WRITING RETREAT JULY 2022
Details to be announced
The on-campus writing retreats will all take place once a month through the academic year. Lunch will be included. You can book as many of these as you wish.
Book a place on your preferred workshop below:
An Introduction to qualitative research methods
18th November 2021
BOOK YOUR PLACE HERE
OR
19th May 2022
BOOK YOUR PLACE HERE
In this one day course, students will be introduced to both the basics and new thinking in qualitative research. The course is suitable for the beginner and those looking to refresh their knowledge.
Part 1 – Building a project
defining your objective
developing a sample
writing a screener
devising a methodology
writing a discussion guide
PART 2 – Delivering a project
focus group best practice
behavioural economics and the focus group
projective techniques
effective reporting
FOREIGN LANGUAGES
Where foreign language proficiency is deemed essential for carrying out doctoral research projects, the University will facilitate relevant training through Polylang, the university's open language programme, which is open to all students as well as to members of staff, our alumni community and members of the public. All levels are catered for, from beginner to advanced. Doctoral researchers should seek advice from their Director of Studies and discuss support needs with their School DRDP Co-ordinator.
You may also want to learn a language beyond the demands of your doctoral research, but if you wish to learn a language beyond your research, you will need to cover the fees yourself.
For more information on what Polylang offers, see here.