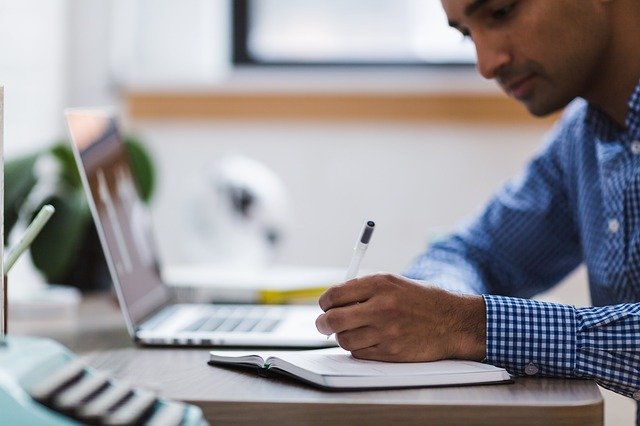 BEYOND YOUR DOCTORATE: EXPLORING OPPORTUNITIES, DEVELOPING STRATEGIES
4th October 2022
Book your place here
Now that you have reached the final stages of your doctoral research, it's time to start thinking seriously about your future. This workshop encourages you to realise your potential beyond the doctorate. Topics covered include enterprise, leadership, and making the most of your strengths and talents for future success. In the course of developing, managing and delivering a major research project during your doctoral studies, you have acquired extensive specialist skills and experience, which should serve you well in future endeavours and activities. This workshop prompts you and your fellow researchers to consider what your particular strengths and talents are as doctoral graduands – in short, what are your 'unique selling points'?
FUNDAMENTALS FOR BECOMING A SUCCESSFUL ENTREPRENEUR
7th December 2022
Book your place here
This workshop aims to introduce entrepreneurship to the PhD students.
Doctoral students spend significant time developing cutting-edge technologies as part of their studies. These are either a 'deep tech' innovation that takes years in the making, or impactful skills and research that can be transferrable to the industry with high commercial value. Due to inadequate academic-industry links often these skills are not recognised. This two-hour online workshop consists of case studies and potential tools.
NETWORKING FOR 1ST YEAR DOCTORAL RESEARCHERS
February 2023 – DATE TBC
Book your place here
This half day workshop will provide you with the opportunity to meet fellow 1st year doctoral researchers, make contacts, start to expand your research network and learn about networking by networking! The session will cover what networking is, why and how to do it and allow plenty of time for practising in the session.
During the workshop there will be the chance to share your own networking experiences, take away hints, tips and a user friendly networking model and look at ways to improve networking online. In addition, two guest speakers will share information on how the PhD Society can help to expand your network and tips on how you can use your networks to support your mental health.
ONLINE WRITING AND THRIVING SERIES
Join these live & interactive online workshops to support you with writing strategies for your thesis and to learn simple & effective moving and breathing techniques to help with stress relief and overall wellbeing. The workshops run once in each semester and are strictly limited to 30 participants per session.
WRITING AS THINKING: LETTING GO OF SELF-CRITICISM AND OVERCOMING WRITER'S BLOCK
30th September 2022: book your place here
20th January 2023: book your place here
In this session you will connect with peers to share your challenges and successes in writing your thesis.  Together we will consider whether writing can be a tool for thinking, or part of the thinking process, and we will explore some practices to help overcome writer's block.  This session will support you to feel more confident in writing your thesis or dissertation – whatever stage you are at!
WRITING AS SIGNPOSTING: CONSIDERING YOUR READER WHILE WRITING
21st October 2022: book your place here
10th February 2023: book your place here
This session will help you move from content-creation to reader-consideration, as you begin to see your academic writing in its wider context.  You'll share ideas for keeping your reader in mind while writing, and practice techniques for helping your reader to understand and navigate your text.
WRITING AS NARRATIVE: STRUCTURING YOUR CHAPTER OR THESIS
4th November 2022: book your place here
17th March 2023: book your place here
Having trouble seeing the bigger picture? If you're getting stuck on the minor details and losing focus on your project overall, this session will help you to reorient your thinking to consider the overall shape and structure of your academic writing.  This will help you get clear on your argument and make connections between the parts of the whole.
WRITING AS EDITING & EDITING AS WRITING: REDRAFTING YOUR WRITING FOR SUBMISSION
18th November 2022: book your place here
24th March 2023: book your place here
This session is key! Everything you've done up to now has led you here.  How do you make the leap to your best possible writing?  By planning in time for editing and redrafting before submission you will learn how to maximise your own potential as an academic writer.
NEW WORKSHOPS IN THE WRITING AND THRIVING SERIES! 
WRITING AS CRITICAL ANALYSIS: THE MECHANICS OF ACADEMIC WRITING
31st March 2023: Book your place here
This session will be a deep-dive into the mechanics of academic writing for your thesis, chapter, or research paper. We will explore how to move from descriptive/summative writing to critical and analytical thinking. Topics covered may also include: Transitions between paragraphs/ideas; Referencing and citation; Subjective/Objective positioning.
Please bring a recent piece of academic writing as your focus for development. The workshop will be highly interactive, with lots of opportunity for peer-support and independent writing/reflection.
WRITING AS THESIS POSITION- DEFENDING YOUR ARGUMENT
14th APRIL 2023: Book your place here
With a central focus on presenting your thesis as an original contribution to your field, the workshop will be structured around reflection and discussion, exploring the techniques of constructing and defending your argument throughout your thesis.
The session will give you an opportunity to reflect on your academic writing: your challenges and celebrations; tips, techniques, and strategies for success. You'll be encouraged to reconnect with your passions and core values as a writer and researcher.
This final session is designed to invigorate and motivate you for a fruitful future of academic WRITING & THRIVING!
Workshops are facilitated by Sally-Shakti Willow. Sally-Shakti Willow completed her PhD at the University of Westminster in 2019.  While studying she also co-developed and taught a series of workshops called Wellbeing While Writing.  Wellbeing While Writing used practical techniques from Creative Writing pedagogy to support doctoral researchers of all disciplines with WRITING their thesis. She now shares her skills and experience with doctoral researchers across the globe through her online work with WRITING & THRIVING in Higher Education. To find out more, please visit www.writingthriving.com
NEW FOR 2022-23


WELLBEING WORKSHOPS for DOCTORAL RESEARCHERS



A new suite of wellbeing workshops will be offered from 2022-23 to support you in navigating challenges you may encounter during your time as a doctoral researcher. The workshops are facilitated by the Westminster Centre for Resilience which supports staff across the university and works with wide-range of external organisations (such as the NHS), helping people to cope better with the challenges we all face in our working and personal lives. The Centre provides high quality, evidence-based training.
It could be argued that resilience is the ability to adapt effectively to change and challenge.
These workshops aim to assist you in understanding yourself and others, exploring strategies and mechanisms to support you in key areas such as managing relationships, feelings of imposter syndrome, isolation and work/life balance.
FURTHER INFORMATION, DATES AND BOOKING LINKS TO FOLLOW SHORTLY.
THE SUPERVISOR-SUPERVISEE RELATIONSHIP- AN INTERCULTURAL PERSPECTIVE
9th November 2022
Book your place here
OR
8th March 2023
Book your place here
Given the multilingual and multicultural staff and student body at the University of Westminster, it is likely that your supervisory team is composed of academics that have studied and worked in a number of different cultural settings. You are probably familiar with one or more academic contexts and this familiarity is shaping your expectations of what your PhD will be like. In this workshop we will focus on the supervisor-supervisee relationship and explore how it is shaped by our previous academic and cultural experience. The workshop will analyse and help us reflect on:
higher education as a cultural context, with a focus on the PhD process
the institutional culture of higher education in the UK and of the University of Westminster, in particular
culture and experience and how it shapes the expectations of the supervisory team and its individual members
culture and educational culture shaping your expectations
selected cultural aspects that influence the supervisor-supervisee relationship: hierarchy, ways of addressing, communication, time and deadlines, individual vs group/team, guidance styles and independence.
UNDERTAKING FIELD WORK/DATA COLLECTION – AN INTERCULTURAL PERSPECTIVE
26th April 2023
Book your place here
When undertaking data collection/fieldwork through, for example, interviews or questionnaires, we are interacting with our informants. These interactions could be on-site or on-line. The willingness of our informants to contribute, the way in which they will interpret our questions and answer them, as well as a myriad of ethical aspects will be influenced by their cultural background. You might be doing fieldwork in a culture you are very familiar with or one that you know only from a distance. At the same time, the way you are framing and phrasing your questions or request for information is influenced by your own cultural background (and that of your supervisory team). This workshop is designed to help you reflect on these important aspects, in order to fully consider cultural perspectives and their implications for your fieldwork. The workshop is open to all doctoral students preparing for their data collection who have already submitted or are about to submit their ethics application.
THE CREATIVE RESEARCHER
24th January 2023
Book your place here
OR
13th June 2023
Book your place here
Research is a cyclical form of structured enquiry that begins with an open-ended question or hypothesis and ends with the creation of new knowledge that answers the question and progresses the field of enquiry.
There are several distinct stages in the research cycle that present different kinds of challenge, and the researcher needs to draw on a variety on skills to meet these challenges and make progress in their research. Some of these challenges require a greater emphasis on the critical appraisal of existing knowledge, observations and data, but creativity always works symbiotically with critical thinking.
Other challenges are more speculative and open-ended, requiring a greater emphasis on creativity. These include identifying the initial research question, ideas to proceed with addressing the question, and the design of the investigation.
This workshop, though covering some aspects of critical thinking, will focus mainly on creativity. Everyone is creative to some extent, but little emphasis has been placed on the importance of creativity in research, perhaps because it is less well understood than critical thinking. This workshop will illustrate how creativity is at the heart of progress in research, and how individual creativity can be nurtured and developed further. It will explore the nature of creative thinking and the factors that both nurture and inhibit it. Some 'tools' for nurturing creative thinking in research will be applied, and a framework will be described in which the various tools for critical thinking and creativity can be applied in a systematic way.
This workshop aims to describe the nature and nurture of creativity in the context of doing research. It will describe a framework for creative problem solving and will cover some tools, techniques and behaviours that can help access individual and group creativity. Some of the influences that inhibit creative thinking will also be discussed.
University of Westminster 309 Regent Street, London W1B 2UW General enquiries: +44 (0)20 7911 5000 Course enquiries: +44 (0)20 7915 5511 The University of Westminster is a charity and a company limited by guarantee. Registration number: 977818 England