Farzaneh Bahrami is an Assistant Professor in Urban Design and Mobility at the University of Groningen (NL) and currently a visiting researcher in The Bartlett Centre for Advanced Spatial Analysis, London. She holds a Ph.D. from Laboratory of Urbanism at the Swiss Federal Institute of Technology, Lausanne (EPFL). Her Ph.D. research, on futures of mobility, sought to identify the levers of change for a transition from car dominance in cities.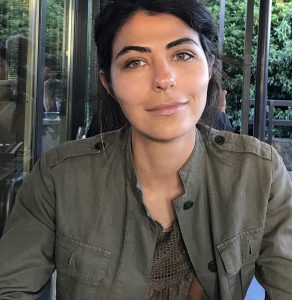 Project description:
Academic research and policy efforts aimed at encouraging physical activity often focus on the inactive population. Little is known about the people who walk significantly more. This research focuses on "Frequent Walkers" – the segment of the population who walk for an hour or more in public space on most days of the week and specifically walk as their main mode of transport – in the context of Greater London. Probing their motivations, practices, and frequented pathways, the aim is:
– to provide an understanding of how and why people become frequent walkers, how they integrate walking into their schedules, what are the facilitators and hindrances.
– to learn from their practices and draw policy and design implications on how to encourage and facilitate this such practices, regarding the specific context of the study that is Greater London.
– to bring a niche practice to a wider audience, opening a public discourse, and contributing to the dynamic imaginaries and meanings associated with the travel and urban lifestyles.
The research adopts a visual language, not only as a research methodology, documenting the walk-along interviews and urban space, but also as a communication and reflective tool.
As part of this collaboration Farzaneh will be organising a two day workshop focused around using visual methods in transportation.
University of Westminster 309 Regent Street, London W1B 2UW General enquiries: +44 (0)20 7911 5000 Course enquiries: +44 (0)20 7915 5511 The University of Westminster is a charity and a company limited by guarantee. Registration number: 977818 England