Active Travel Media Awards 2020
In November 2020 we held the Active Travel Academy's second annual Media Awards – this time hosted virtually, in a live online event, with pre-recorded interviews with some of our nominees. In 2019 there were six different categories covering written and broadcast media, with winners being awarded for excellence in coverage of issues around active travel and road safety. In 2020 we added three more categories, with new awards for bloggers, campaigners and researchers, and student journalists.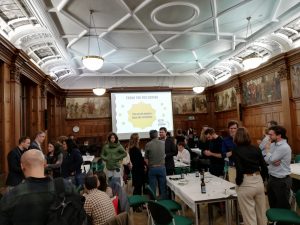 The 12 months since we launched the Media Awards were unprecedented in so many ways. Responses to the COVID-19 pandemic brought Active Travel into the limelight like never before, and this increased prominence is reflected in many of the shortlisted nominations. At the same time, the key issues around active transport and road safety remain the same, as does the importance of nuanced and mature media coverage of these issues.
There was a range of excellent nominations this year, and sadly not all could be included in the final shortlist. Below are our shortlisted entries – and winners – and you can read our blog on the event, here – and watch our recording of the livestream below. We are proud of how our team rallied together to make 2020's virtual event a successful celebration of all things positive in the year's active travel coverage, and we look forward to 2021's event – perhaps one where we can in person, once more.
The Shortlist – and winners
University of Westminster 309 Regent Street, London W1B 2UW General enquiries: +44 (0)20 7911 5000 Course enquiries: +44 (0)20 7915 5511 The University of Westminster is a charity and a company limited by guarantee. Registration number: 977818 England