Season 3, Episode 1: Neurodiversity in the City, with Dr. Therese Kenna
Show notes and transcript editing by James Stevenson, and audio editing and preparation by Rob Coates, ATA podcast interns
Podcast available at https://shows.acast.com/ata-podcast/episodes
Transcript can be downloaded here (docx file).
Therese Kenna: 'Neurodiversity is a broad term used to refer to neurological differences and captures several neurodivergent conditions such as autism spectrum disorder (ASD), attention deficit and hyperactivity disorder (ADHD), sensory processing disorder (SPD), obsessive-compulsive disorder (OCD), borderline personality disorder (BPD), seasonally affected depression (SAD), dyslexia, dyspraxia, Tourette's, and so forth. (Singer, 1999).' Kenna, 2023.
Dr Rachel Aldred sits down with Dr Therese Kenna to discuss her recent academic publication, 'Cities of neurodiversity: New directions for urban geography of Neurodiversity' (Area, 2022), and her ongoing work in this field, including the now published research paper 'Neurodiversity in the city: Exploring the complex geographies of belonging and exclusion in urban space' (The Geographical Journal, 2023).
Dr Therese Kenna is a geographer at University College Cork.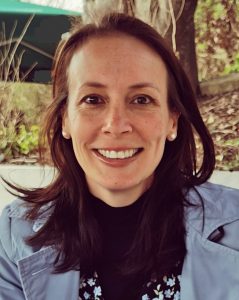 Rachel starts by asking how Therese got interested in the research area of Cities and Neurodiversity. Therese elaborates and expands, as an urban and city geographer, she started to notice 'Autism-friendly' initiatives within Cities, and from this awareness, Therese began to speak to more and more people who were vocal about being neurodiverse, in particular their own experiences of being neurodivergent or having neurodivergence within the family, and what that means to them.
'Despite growing interest in autism-friendly cities, there is limited literature on the multiplicity of neurodiversity (beyond autism and sensory sensitivities) or of the embodied reality of neurodiversity in everyday urban life.' Kenna, 2023.
Therese further explores the real-world examples of autism and living as an autistic or otherwise neurodivergent person in the city. Travelling to or around the city can trigger many different positive or negative interactions, this could involve a bus running late, or a busier than usual street, or a ticket machine not working. Negative experiences can lead to social isolation and exclusion. Some shopping centres have 'autism friendly' hours, but how can city planners work to bring a more integrated experience?
Therese references the work of Magda Mostafa, an important researcher into autism and design. Mostafa has produced a set of guidelines called ASPECTSS, a guide to creating autism-friendly buildings. Mostafa says 'an autism-friendly space can end up being a friendlier space for everyone'.
Rachel and Therese discuss their own research techniques and explore the notion of walking interviews, as a way of data-gathering, in a more immediate way. Where the interviewer and interviewee are experiencing the walk, or journey together and have an immediate reaction to the surroundings as data collection, rather than relying on recall. Being present at the moment with the participant may offer a deeper and more immediate insight into the experience of the interviewee. Therese's current study has used survey research but has foregrounded open questions, as every perspective is so personal, and neurodiversity is wide-ranging and complex. The potential ethical questions about such interviews are raised within the podcast episode. Primary sources then offer a real insight into the experiences of neurodivergence within the city, and in particular, transportation, being a place of exclusion for many.
Elaborating further Therese starts to unpack what future research agendas might be and look like. 'Encountering the city' is a key phrase, how one encounters the city, with neurodivergence, and what the different approaches are to that encounter. Walking interviews, Therese argues, can be a crucial way of exploring such encounters in real-time as they happen. This is a fascinating topic, that relates to a large population and we look forward to reading and following more of Dr Therese Kenna's research and academic writing.
Some links to material/people mentioned:
ASPECTSS guidelines: https://www.autism.archi/
Fincher, Ruth; Iveson, Kurt; Leitner, Helga; and Valerie Preston (2019) Everyday Equalities: making multicultures in settler colonial cities, University of Minnesota Press, https://www.upress.umn.edu/book-division/books/everyday-equalities
Hall, Ed & Wilton, Rob (2017) 'Towards a relational geography of disability', Progress in Human Geography, Vol. 41(6), 727–744, https://journals.sagepub.com/doi/pdf/10.1177/0309132516659705
Magda Mostafa: https://www.aucegypt.edu/fac/magdamostafa
Judy Singer: http://www.myspectrumsuite.com/meet-judy-singer/
Latest posts by Rachel Aldred (see all)