The Chinese Cultural Center of Australia is known as the Golden Dragon Museum. The museum documents and helps preserve the Chinese heritage in Australia. Consisting of a research centre, a library, museum archives and collections as well as local family history, the museum is located in Bendigo, Australia and enhances the understanding of life and its concept through the eyes of the Chinese communities residing in Australia. 
澳大利亚华人文化中心被称为金龙博物馆。 该博物馆记录并帮助保护澳大利亚的华人遗产。 该博物馆位于澳大利亚本迪戈,由一个研究中心、一个图书馆、博物馆档案和藏品以及当地家族历史组成,通过居住在澳大利亚的华人社区的视角,增进对生活及其观念的理解。
The Museum of Chinese Australian History is located in Melbourne, Australia. With the goal of enriching the understanding and representation of Chinese Australians, the museum celebrates history, culture and heritage. Preserving the traditions and stories of diasporic Chinese and celebrating them, it houses public programs, exhibitions as well as events.
澳华历史博物馆位于澳大利亚墨尔本市。 该博物馆以丰富对澳大利亚华人的理解和代表性为目标,颂扬历史、文化和遗产。通过提供公共项目、展览和活动,保存和弘扬澳大利亚华人的传统和故事。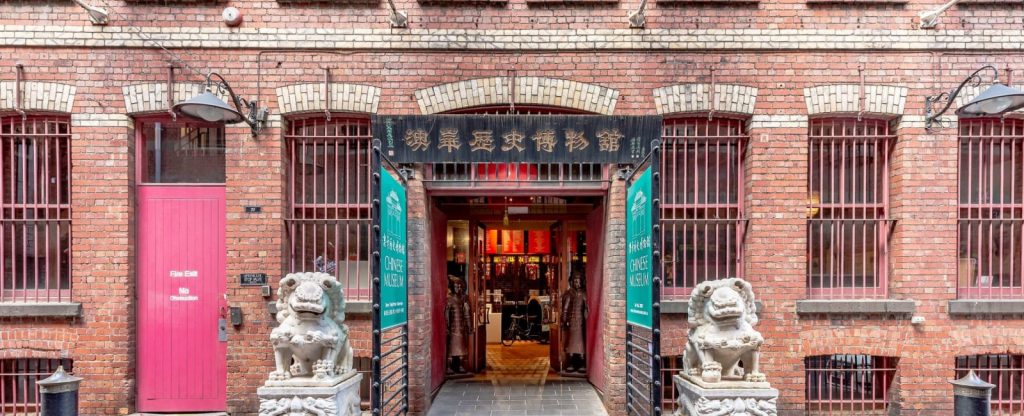 Located in Sydney, Australia MOCA is one of the key participants in the research project that houses various stories and monumental histories of Chinese Australians. Opening in 2023, the Museum of Chinese in Australia offers a space to celebrate diversity and culture bringing together the past, present and future telling lives untold.
澳大利亚 华人博物馆位于悉尼,它收藏了澳大利亚华人的各种故事和不朽历史。 自 2023 年开放以来,该博物馆提供了一个庆祝多样性和文化的空间,将过去、现在和未来的生活讲述得淋漓尽致。