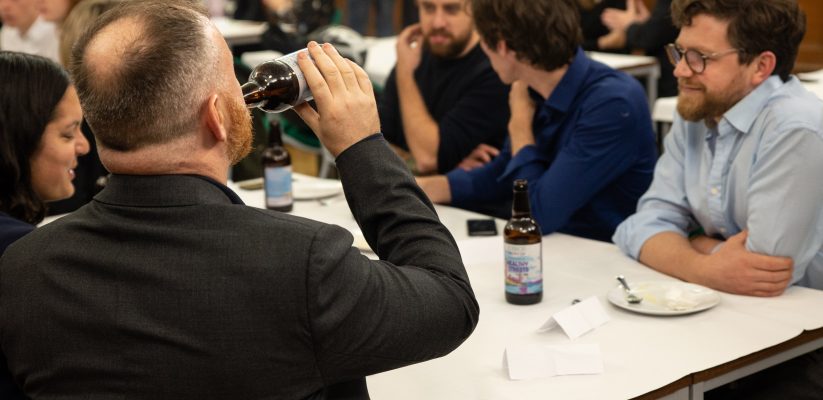 Journalism can change the world. It can illuminate and inspire, or it can muddy the waters.
The Active Travel Academy's goal is to bring together all disciplines to tackle issues around car dominance – and a healthy public discourse, led by a well-informed and mature media landscape, is crucial to that. Ultimately, good reporting on active travel can challenge perceptions about where our problems lie and how we can solve them as a society.
"Celebrating excellence"
That's why we decided to launch the Active Travel Media Awards, to celebrate excellence in reporting on cycling and walking, and showcase best practice. To recognise great reporters, broadcasters and others dedicated to their craft – often despite the financial challenges inherent in the modern media landscape.
After a call for nominations in September we shortlisted entries from which our panel of judges chose winners across six categories (below). We were delighted by the quality of work on display across a variety of disciplines, some using innovative approaches, some tried and tested methods of reporting.
The event
The awards event was held on 25 November 2019, at the University of Westminster's historic Fyvie Hall in Regent Street, central London. Winners and highly commended authors in each category received a quirky medal made from recycled bicycle chains and tyres. Sustrans' Xavier Brice presented his thoughts and mentioned some recent research by the charity that found 60% of news coverage of active travel was negative.
It was the event's first year, with just two of us, journalist Laura Laker and ATA director, Dr Rachel Aldred, organising it on a shoestring over a fairly short period of time, so we were delighted to have so many people there to support and toast good journalism with us.
Nominees and those working in the field of active travel had the chance to meet face to face, some for the first time. There was much positivity and enthusiasm in the room for what we are seeking to achieve, and we left on a high. We can't wait to host an even bigger celebration of great journalism next year – with, we hope, even more entries across more categories.
Thank you – here's to next year!
Thank you to everyone who contributed, thank you to our judges, to all of those who nominated, and to nominees for your work in this field. Journalists, broadcasters and bloggers who go out of their way to understand the issues and report on these in an honest, responsible way – we thank you and your work, and all those working in the field to make our streets safer and more pleasant, for everyone. Here's to next year!
Our shortlist, and the winners, are below:
Our expert panel of judges was co-chaired by journalist Laura Laker and Director of the Active Travel Academy Dr. Rachel Aldred, with academics Professor Guy Osborn and Dr. Pieter Verdegem, Victoria Hazael (Cycling UK), and Tanya Braun (Living Streets).
Latest posts by Rachel Aldred (see all)