Fyvie Hall, Ground floor, 309 Regent Street, London W1B 2HW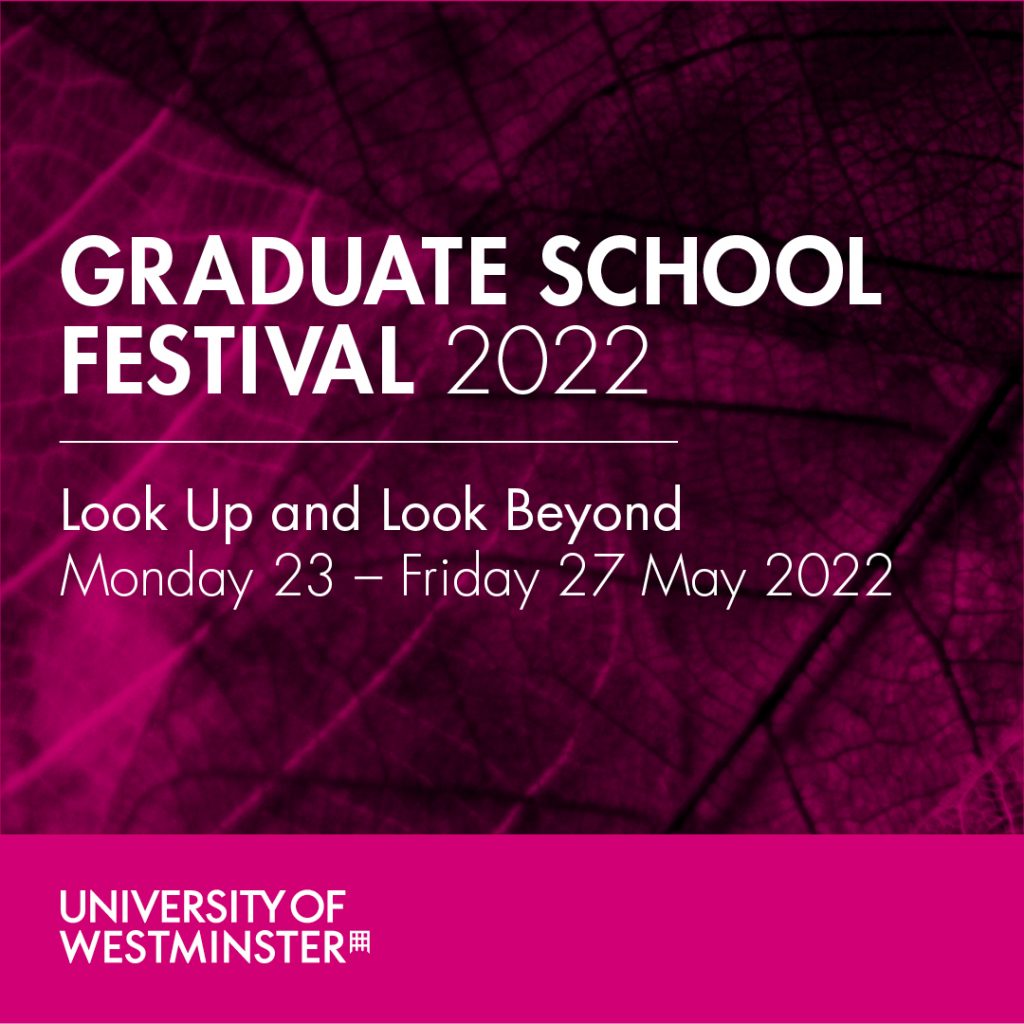 The format is simple. Each Doctoral Researcher has 9 minutes to talk about their research. The difference. They can do so in any format they like!
Modelled on the successful Museums Showoff, this cabaret style event will involve Doctoral Researchers from across the Graduate School Community. Each will present to a live audience on the subject of their research, delivered in any format they like – song, dance, poetry, rap, beatboxing, mime – they decided!
Make sure to come along and support your colleagues as they take to the stage.
Refreshments will be provided!
All are welcome. The event is free to attend.
An ode to the spokey dokey
Dawn Rahman
Dialogue of the Hills
Lipika Pelham
The Nita Harvey Archive
Ellen Nolan

The Dyke Spin-Off
stav B   
Intermission
A Cocoa Made Man
Renan Nery Porto
Surviving the war, writing about the war! 
Donika Emini 
Can you tell from the beginning, the end?
Oluniyi Ogunbiyi
Shattering Whiteness
Victoria Burgher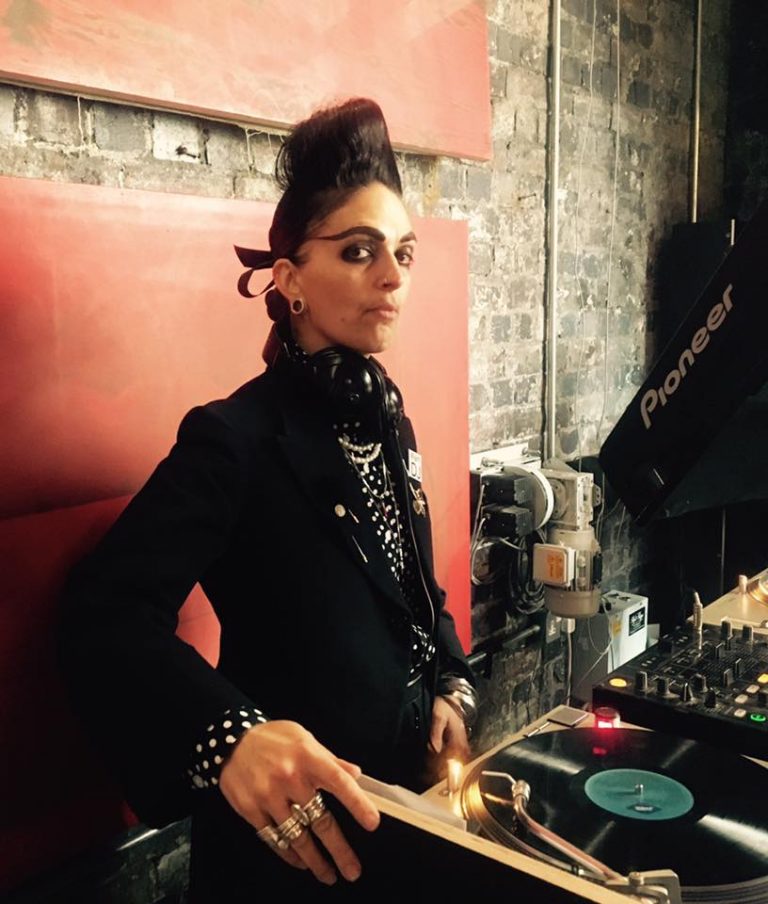 stav B is a visual artist, conceiving and manifesting a cross-disciplinary body of work. Her current PhD research project combines experimental creative practice, music and sounds, auto-ethnography, artist interviews and critical analysis. It draws from her own life experiences as a lesbian woman, as well as her artistic practice with multidisciplinary performances, including soundscapes, still images and experiments. She is interested in the concept of the archive, collecting forgotten stories and situating the loss of urban and culturally important, for lesbian women, spaces, as a context to explore her artistic practice in relation to the geopolitical impacts of brutal capitalist systems.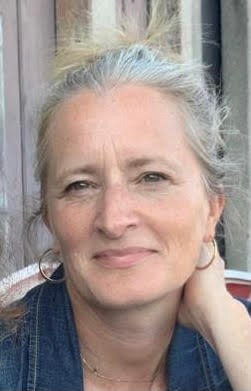 Victoria Burgher is an artist whose practice-based Phd research uses porcelain to reveal and challenge hegemonic whiteness in relation to the legacy of empire. Porcelain, cherished for its 'purity', becomes an apt material and concept to embody, expose and critique notions of white supremacy. How can the properties of porcelain – its fractiousness and vulnerability when raw, its strength, whiteness and translucency when fired – challenge terms such as white fragility and innocence? Key to her project is interrogating how and in what spaces an artistic practice can be affective as anti-racist activism.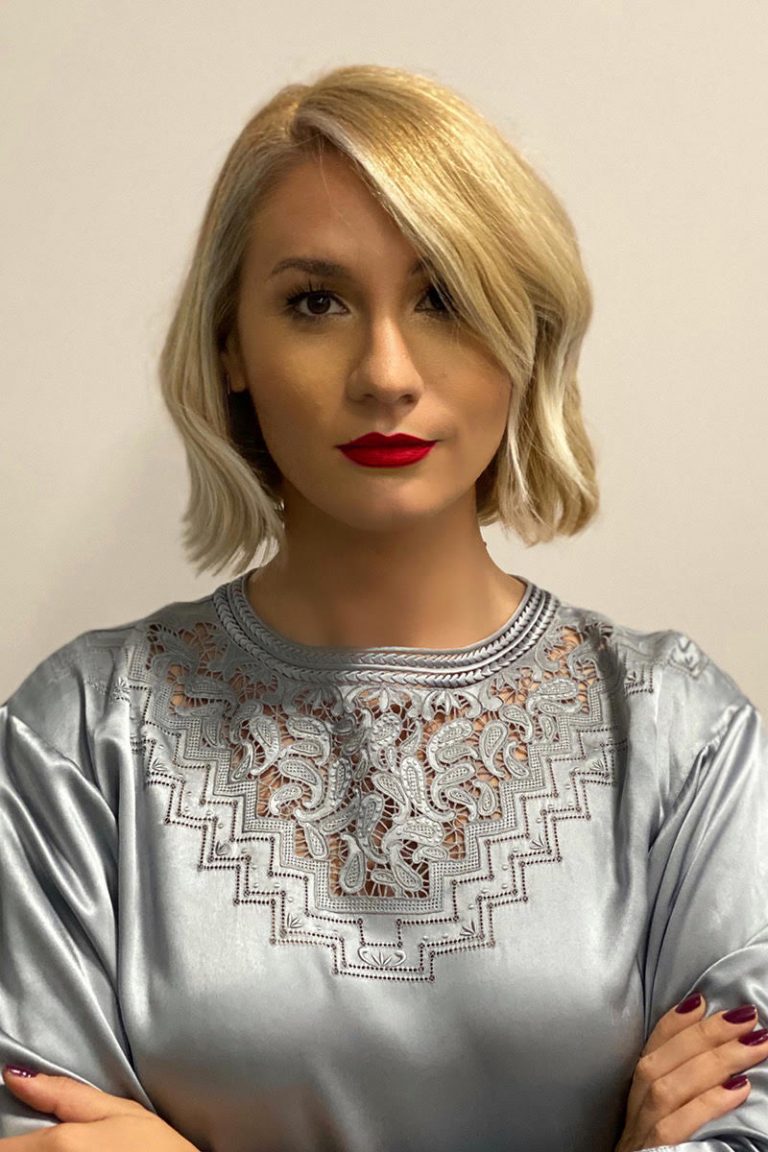 Donika Emini (PhD student in Politics and International Relations at the University of Westminster, London) is leading the CiviKos Platform, a Kosovo. She holds a scholarship of the Global Challenges Research Fund (GCRF), and a master's degree in Public Policy, specialising in Public and Non-Profit Management and International Relations. Ms. Emini was a recipient of the OSI – Think Tank Young Professional Development Program as part of the Kosovar Centre for Security Studies where she previously worked (2013-2019). She was a Research Fellow at the EU Institute for Security Studies (EUISS) Paris Office. Previously, Ms. Emini worked with the Transparency International Secretariat in Berlin, Balkan Policy Institute (IPOL), and the General Consulate of the Republic of Kosovo in New York. Ms. Emini is country analyst for Freedom House covering Kosovo and Albania. She is a security with Council of Europe and EU on cybersecurity in the Eastern Partnership countries.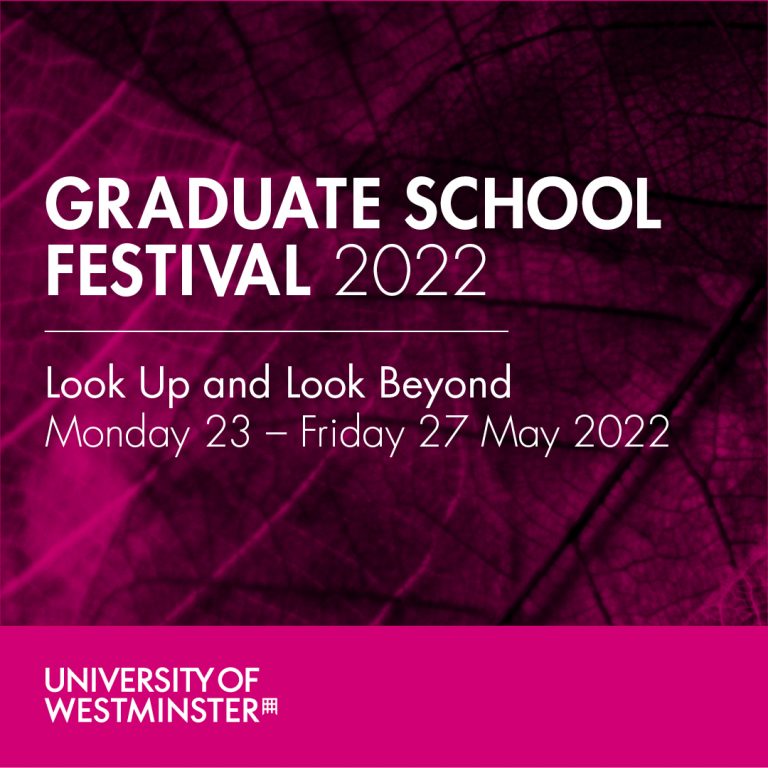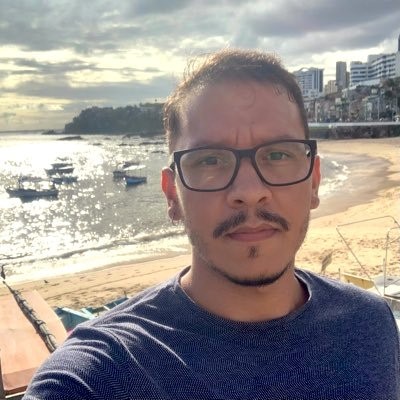 I am a PhD candidate in Law at the University of Westminster, with a Master's degree in Philosophy of Law from the Rio de Janeiro State University. In my current research, I have been exploring the ecology of cocoa plantations in the northeast of Brazil through a multispecies approach inspired by indigenous cosmologies, looking through this investigation how societies are shaped in a non-anthropocentric perspective.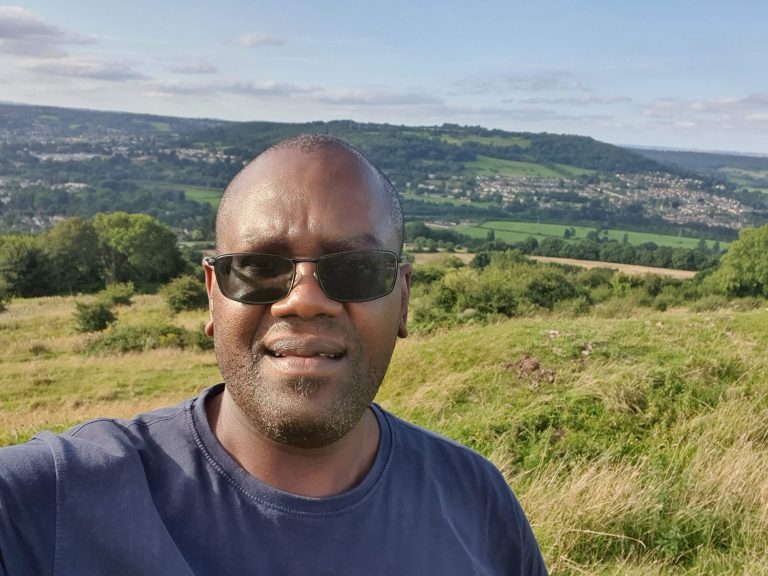 Niyi Ogunbiyi is a part-time Doctoral researcher at the University of Westminster, with the Health and Social Care Modelling Group (HSCMG). He obtained a BSc in Computing Science from the University of Greenwich followed by an MBA from Imperial College Business School. His research interest explores how contextual (i.e. case, process, social and external) factors contribute to the predictive power of process mining models. Niyi is an entrepreneur and a Certified Six Sigma Master Black Belt with extensive experience of harnessing the interplay between technology and processing to improve operational outcomes across the financial and public service sectors.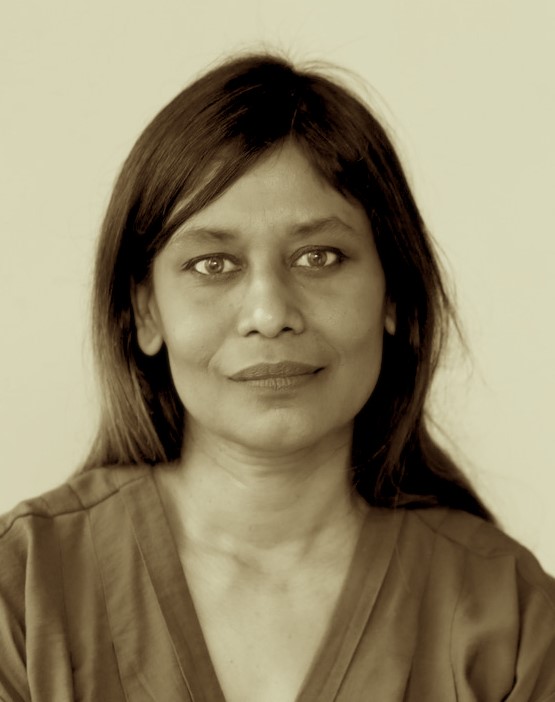 Lipika Pelham is a historian, journalist, filmmaker and the author of Passing: An Alternative History of Identity (2021), Jerusalem on the Amstel: The Quest for Zion in the Dutch Republic (2019), Conversations Across Place (2021), and The Unlikely Settler (2014). She works as a producer/reporter/regional editor in the BBC World Service newsroom, frequently appearing on TV and radio commenting on South Asian and Arab-Israeli affairs. She also makes long-form documentaries for the BBC, including for the flagship programmes Assignment and Heart & Soul. Lipika reported for the BBC from the Middle East, North Africa, Asia and made several award-winning documentary films, including Deadly Honour, about honour killing in Israel. Her essays and reports have appeared in The New York Times, BBC Online, The Guardian, Daily Beast, Tikkun magazine, Haaretz, The Times of Israel. She is currently a doctoral researcher at The University of Westminster, London, completing a commentary on her book, Jerusalem on the Amstel: The Quest for Zion in the Dutch Republic, which has been selected for a History PhD by Published Work.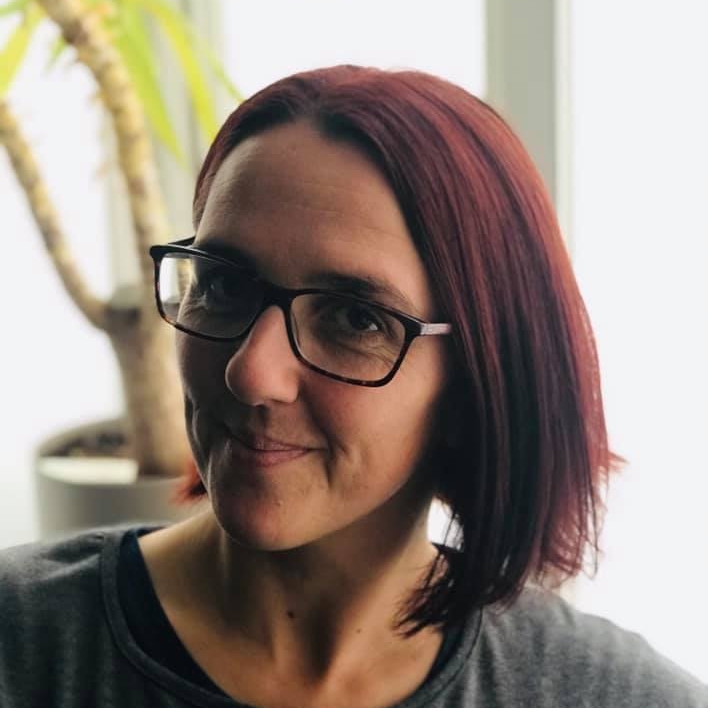 Dawn Rahman has over 15 years of experience working in transport policy, road safety for a number of different organisations including local authorities, British Cycling and research institutes. She has a particular interest in all things cycling. She is currently carrying out a research Phd at the University of Westminster looking at the experiences of Mothers who cycle with their children (aged 11 and under) in the UK.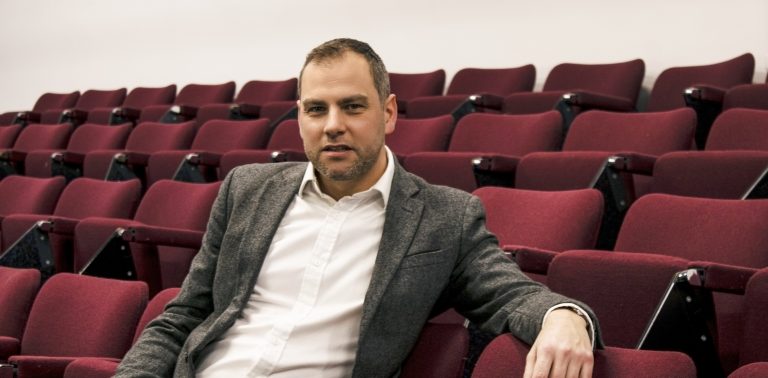 Doug Specht is a Chartered Geographer and a Senior Lecturer in the School of Media and Communication at the University of Westminster where he is also undertaking his PhD. His research examines how knowledge is constructed and codified through digital and cartographic artefacts, focusing on development issues in Latin America and Sub-Saharan Africa.
University of Westminster 309 Regent Street, London W1B 2UW General enquiries: +44 (0)20 7911 5000 Course enquiries: +44 (0)20 7915 5511 The University of Westminster is a charity and a company limited by guarantee. Registration number: 977818 England