The Graduate School Festival is back for 2023!
Throughout the week of 5-9 June 2023 we'll be hosting a range of events showcasing the work of our Doctoral Researchers.
Full programme details can be found below. All the events are free to attend but sign up is required. You can do so by following the registration links below. Registration will close an hour before the event.
If the event is online you will receive a confirmation email two days before the event with a link to join the meeting, which you should follow at the relevant start time. If the event is in-person please just head to the event venue as specified below.
If you have any questions or need any help with registration please email graduateschool@westminster.ac.uk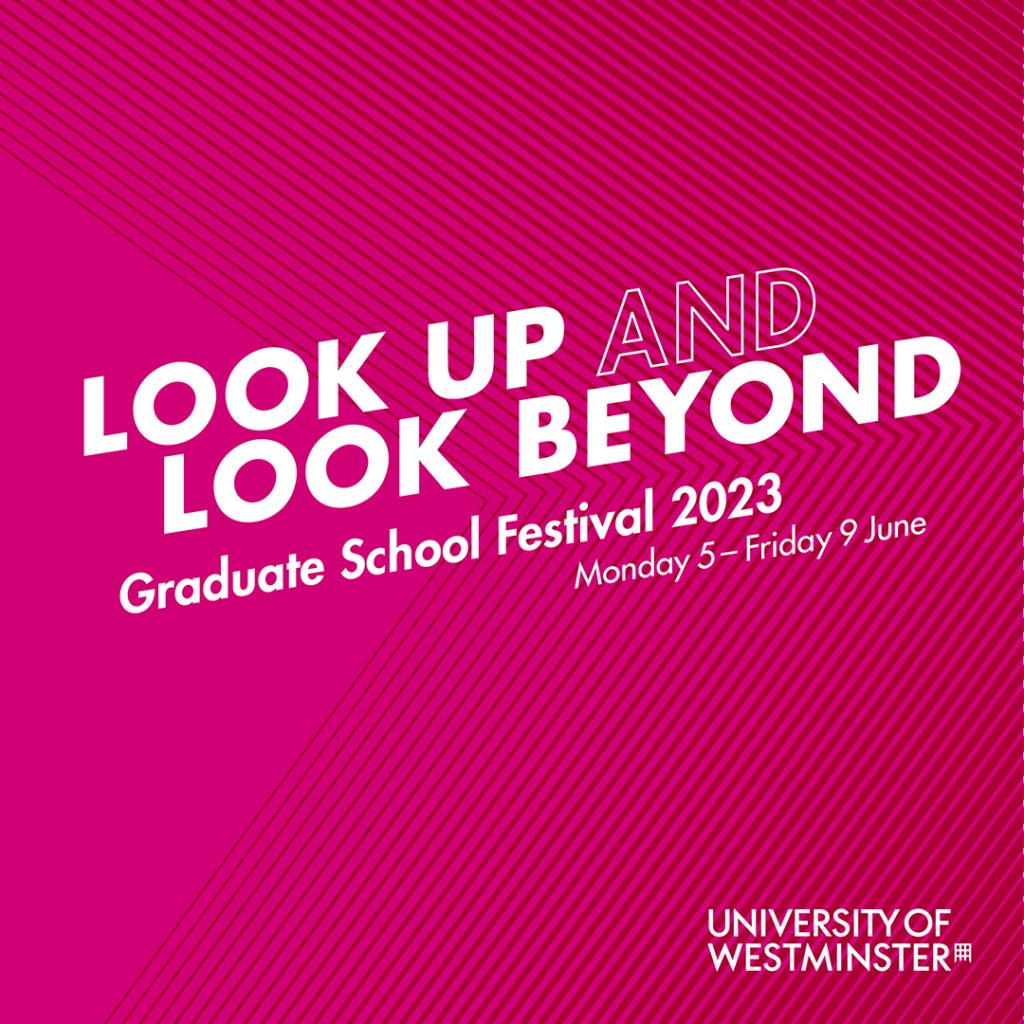 University of Westminster 309 Regent Street, London W1B 2UW General enquiries: +44 (0)20 7911 5000 Course enquiries: +44 (0)20 7915 5511 The University of Westminster is a charity and a company limited by guarantee. Registration number: 977818 England